Hey guys!!  I'm  a bass guitar player Juna Serita!!
Today  I had a gig as Rie a.k.a. Suzaku instrumental band.
The other act RiViNi is the all female band formed by Rie.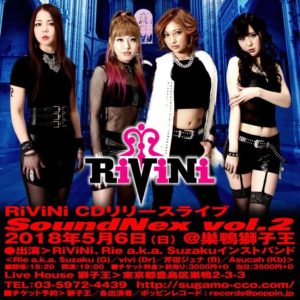 About Rie a.k.a. Suzaku instrumental band, there are many difficult songs !!!!lol
I have performed with her some times but I always feel nervous !!  I'm getting used to it little by little tho…; )⭐︎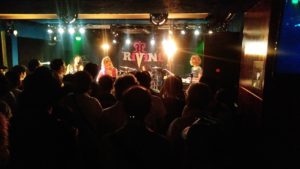 Today's set list 
1Stardust 
2 Time Paradox 
3Southern Wild 
4sunrise 
5Kingdom of the sun
6ocean breeze 
7seven seas 
8Across the sky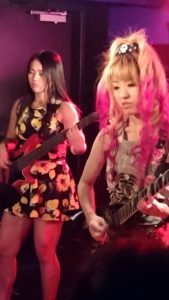 I was a little afraid to use 5 strings today because I'm kinda beginner , but  feels like that was not bad.
My next target is using low strings more.
I'll perform with Rie on July 17th,too!
Then we will have a super young talented drummer called Kanade Sato.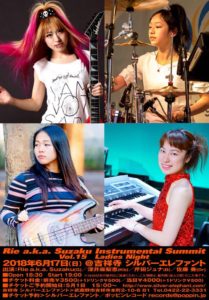 She is only 16 years old actually . I'm pretty sure no-one believe it from her drumming…lol
I'm so excited to play with her  ; )  That must be fantastic !!
BTW
I brought original tickets for Juna Serita Band 's first gig ; )!
The design is too good ; )  I made it through iPhone application . !!   I'm pretty sure I have a sense !!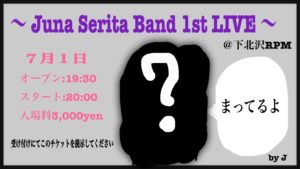 The question mark is hiding something..  because it is too good ! I don't wanna show it so easily …lol
See ya!!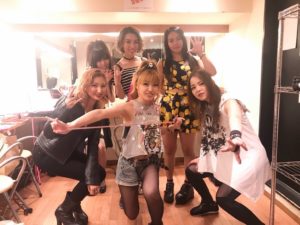 _________Pickup event schedules ________
💖5/20 Lab.  @ Fussa Cafe de Noel
💖6/23 yolis & Juna  @Jiyugaoka hiphen
💖Juna Serita Band @ 下北沢RPM
_________________________
Juna.