Hey guys!! I'm a bass guitar player Juna Serita!!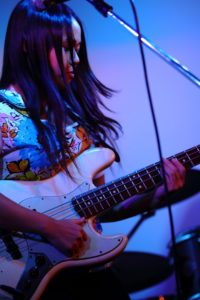 Today I have an announcement !!
I already asked about it on my Facebook fun page tho…
" If I form my own band Juna Serita Band, will you come to see the performance 、、? "
Some people offered me to perform what I wanna do at their places but I couldn't afford to think about it before…

Juna Seritaさんの投稿 2018年4月26日(木)
Then so many peple put some comments much more than I expected .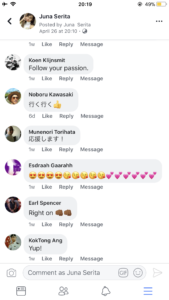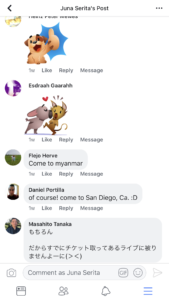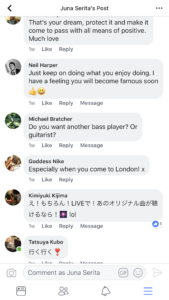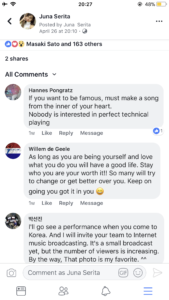 Therefore…!
!!On July 1st!!
!!At RPM in Shimokitazawa ,Tokyo!!
!! I'll have the first gig of Juna Serita Band !!
I'm a bass guitar player Juna Serita, but I don't wanna be only bass guitar player.
This is because  all my bass hero plays not only as backup-musician, but also solo artist !!
They show different performances with their solo work .
In the case of Tal Wilkenfeld , I think she played the guitar more than bass guitar  on Japanese tour…
Then I could see she wants to play not only bass guitar . She wants to play MUSIC.
Some people often ask me what I wanna be , like recording musician, tour musician, band , bass teacher , and so on..
Actually then I'm not sure how I should answer because there are toooooooo many things that I wanna do.
I wanna be a recording musician, I wanna perform with my favorite artist as backup-musician, I wanna be more freedom when I jam with musicians, And also I wanna create many works .
(some people disagree with my opinion, but it doesn't matter because it's my life.)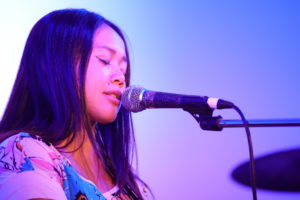 Anyway !
This is the band!  I used to have solo performance with minus one tracks but Juna Serita Band must be totally different with it ! Both my original songs and cover songs.
(I already decided the set list 80% ♪♪)
I'm preparing a song that everione can sing together,too!
And !!!!!!
Most important information .
The member is…………
I'll tell you guys maybe some other time .
(Ladies love playing hard to get♡.)
※RPM is very small bar. If you come to the gig, please reserve soon♡ Through the comment box on my blog or Facebook fan page or twitter.
See ya!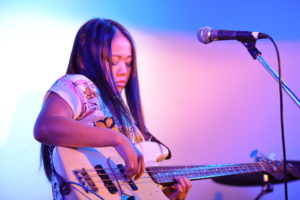 _________Pickup event schedules ________
💖5/20 Lab.  @ Fussa Cafe de Noel
💖6/23 yolis & Juna  @Jiyugaoka hiphen
💖Juna Serita Band @ 下北沢RPM
_________________________
Juna.