Hey guys !! I'm a bass guitar player Juna Serita !
Today I had a rehearsal of a flute singer song writer called Akane Tajima .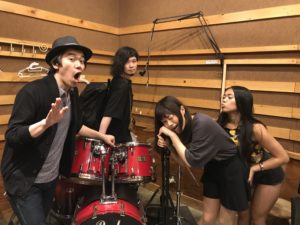 We will have a gig at Shimokitazawa on June 5 th .
The guitar player Katoken is really good at backing vocal ! I respect him.
Recently it's getting warm , so I'm already wearing summer clothes .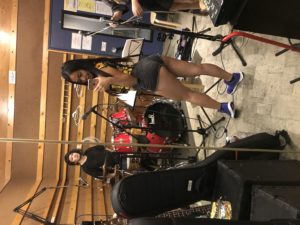 I hope my ass was bigger ….😢 I'll keep working out .
After that I had a performance at Giga bar Tokyo , Minami-Aoyama.
I don't think I often play kinda hard-rock music except Giga bar . So I wanna share the video that I'm playing deep purple 'song called Burn !!!
https://twitter.com/junaserita/status/1001948758941290498?s=21
See ya !!🔥🔥🔥🔥
_________Pickup event schedules ________
💖6/23 yolis & Juna  @Jiyugaoka hiphen
💖7/1 Juna Serita Band @ 下北沢RPM
_________________________
Juna.