Hey guys!! I'm a bass guitar player Juna Serita!
Today I had a jam session recording here .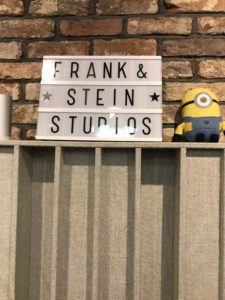 FRANK & STEIN STUDIOS
Actually I didn't know about the details at all till I got here ! Lol
The sax player Mike Roberts invited us to play together ; ) Thanks!!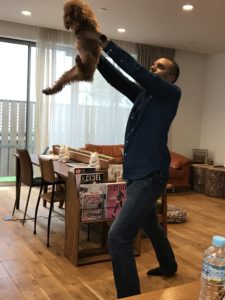 He was singing The Lion King's song when I took this pic  ..
I was surprised because all member are well known each other .
The only person that I met for the first time in a while is the keyboard player Naoki Sugi.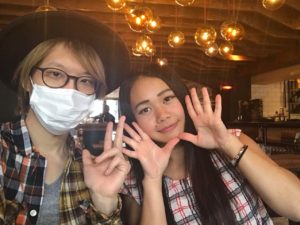 We performed together as backup-musician  for a voice actress called Yumi Hara ( IDOL MASTER , etc..) at Namba Hatchi  when I was an university student.
He is still young  but his groove is  matur !! Already has a lot of career .
I've never expected that I can meet  him again here♪
There was a upright bass , too.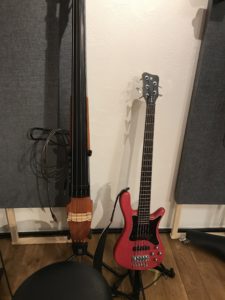 I didn't use on the recording but I was playing it during a break.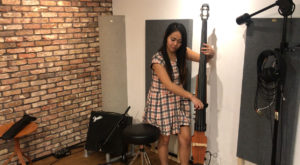 We played about 5 or 6 songs
I'm  happy that I played with those great musicians !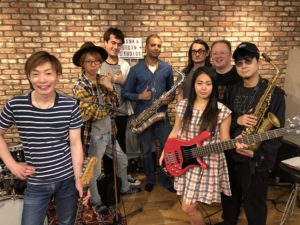 Today's recording members
Sax: Mike Roberts , Kohei Ando
Keyboard: Naoki Sugi
Guitar: Takuma "beppy "Higashibeppu
Bass: Juna Serita
Drums : McDowell Simon
The owner took use to a meat 🍖 restaurant after the recording!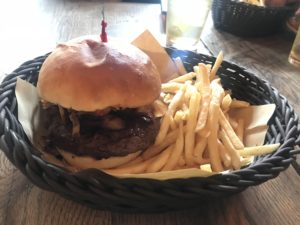 Wooooooooooooooooooooooooow I was sooooooooo missing tick meat hamburger..🍔😭😭💕💕💕💕 Finally I could meet again with my love …😌❤️
This is the beef hamburger, that was awesome, I was over the moon. 🌝
I'll have a jam session as host member with the drummer Simon McDowell at Shimokitazawa RPM  on May 1st  .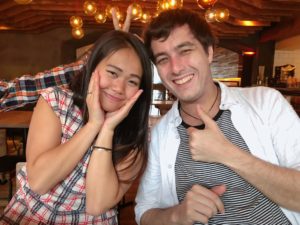 If you're free then , join us ; )!
And after the recording , I had a jam session with a drummer Masayo Nakahata as host member at Nishiogikubo w.jaz!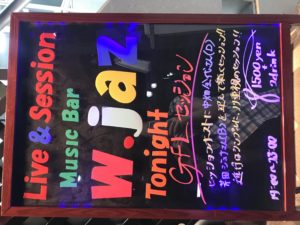 Thanks for coming everyone!
I enjoyed playing the 4 strings, 5 strings, and shaker !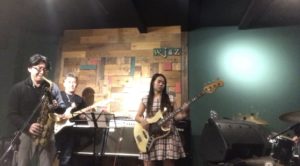 Today , the keyboard player Yuri Edo had another appointment, so she wasn't there but we will have a jam session on June 28th , too!
See ya!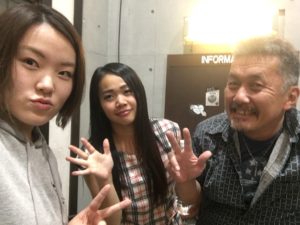 _________Pickup event schedules ________
4/30 yolis&Juna session@SOMETHIN' JAZZ CLUB B2 in Ikebukuro
Host member  Vocal:yolis / Bass: Juna Serita / Drums : Masatoshi Kanazawa/Guitar:Ryan Carter/Keyboard : Nobuhiro Takamoto/
20:00~ 23:00 charge 1,100 yen , 3drink 1,100 yen
5/20 Lab.  LIVE@ Fussa Cafe de Noel
6/24 yolis & Juna LIVE @Jiyugaoka hiphen
_________________________
Juna.