Hey guys!! I'm a bass guitar player Juna Serita!!!
Today SHOKA OKUBO BLUES PROJECT had a rehearsal with backing vocalist Ayunje and another drummer Emi Yonekubo( from SHOKA OKUBO FUNKY PROJECT ).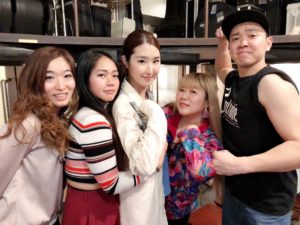 We had been in the studio for 6 hours but time flied .
The gig should be the last chance for you guys to see Makotomo Sonohara's drum performance because he's gonna move to the US .
I'm pretty sure you guys will regret if won't come up.
The gig must be fantastic, I'm really looking forward to it.
See ya!
Juna.