Hey guys!! I'm a bass guitar player Juna Serita!!
I had a jam session as a host member at Nishiogikubo w.jaz in Tokyo today.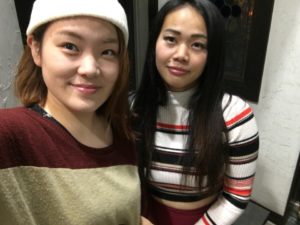 The member is
drummer : Masayo Nakahata
Keyboard : Yuri Edo
Bass : Juna Serita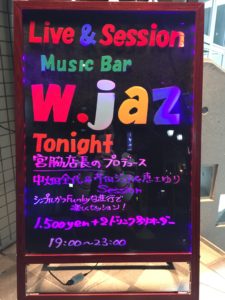 Usually only instrumental players come to jam here , but today we had some vocalist ; )!! That was nice meeting.
Bass guitar player was only three including me. So I played a lot.
To be honest, I wanted more many bass players to come to jam thought ; )
Thanks for the fan session everyone !!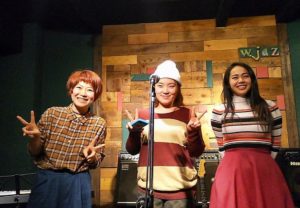 We have a jam session as host member at Nishiogikubo w.jaz once a month but sometimes we perform with singers as backup musicians.
Our near future schedules are
・4/27 jam session@w.jaz Nishiogikubo(session host)
・5/4 Akane Tajima@Shimokitazawa  (backup band)
See ya!
Juna.