Hey guys!! I'm a bass guitar player Juna Serita!!
Today I had a gig as Jeff Beck tribute band at Akasaka CRAWFISH in Tokyo with the great musicians!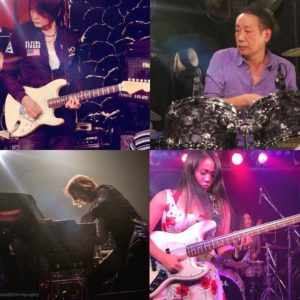 member
Guitar : Isamu Houda
Keyboard : Harunobu Okubo
Drums : Daiji Okai
Bass : Juna Serita
Actually Jeff Beck tribute live is our 4th time. Maybe we already have many Jeff Beck song's  repertoires .
The last gig, we performed only instrumental music. However  this time,  I sang only one song called Rollin' and Tumblin.
I always get nervous when I sing in front of audience… ; ( ! lol
But I'm grad that some people told me they liked my singing.
Seems like someone took a pic from upstair ♪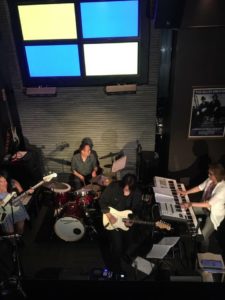 Thanks for coming!!!!
See ya!!
Juna.