Hey guys!! I'm  a bass player Juna Serita!
Today I had a jam session named "Juna's session" as host member with a drummer Adam MG and keyboard player Koday Taniguchi at Ikebukuro SOMETHIN' JAZZ CLUB B2.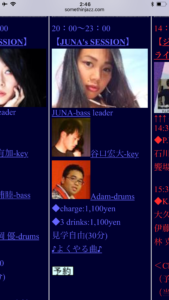 Before the session I and the drummer Adam had a rehearsal at a studio because we really wanted to perform one very difficult song as host performance. lol
https://www.instagram.com/p/Bfj6KgaAANY/?taken-by=junaserita
https://www.facebook.com/junaserita/videos/1261308297346571/?hc_ref=ARR5vCzSw8rlBL_WuEZSV_PerTcK7gEiwIQYm0vYQd3YSZoBr01l1nATpiNryZJ6eJ8&fref=nf
That was so fun !  Thanks my bro Adam!!
We couldn't beat our appetite for food, so we went to the live music club after having dinner at my love "YAYOI KEN"♪♪♪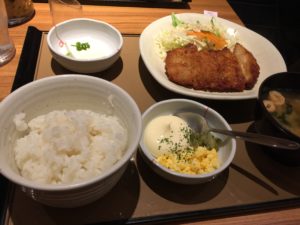 yummmmmmmmmyyyyyyyyy!!!
Many interesting musicians came to the jam session ! Drums, bass player, keyboard, guitar player,etc..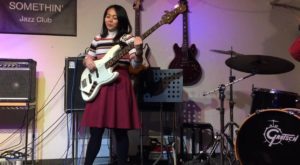 I'm always inspired that other musicians know many songs for sessions.  And they never forget . awesome……
Anyway thanks for coming !!! Next Juna's session will take place in Ikebukuro SOMETHING' JAZZ CLUB B2 on April 24th !!
And also today's host member (Adam, Koday,Juna)are gonna have a gig at Higashi-Shinjuku circle on March 23rd!!
The band is  kinda fusion, jazz, progressive, and so on….
I'm sure you can enjoy the show! Book your schedule, please ♪
See ya!
Juna.