Hey guys!! I'm a bass guitar player Juna Serita!!
Today I performed with a singer songwriter Akane Tajima as a backup musician at Shimokitazawa club 251 in Tokyo!!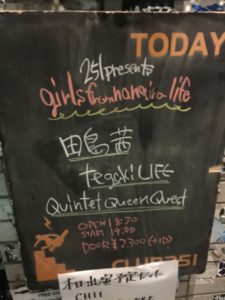 member
flute & vocal : Akane Tajima
Keyboard : Yuri Edo
Bass : Juna Serita
Drums : Masayo Nakahata
According to Akane, she usually write lyrics soon when she got very emotional feelings .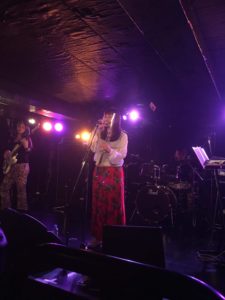 That's why Akane's all lyrics are fantastic.  All her song is her tiny voice inside her heart .
I do love her lyrics. !! She is THE ARTIST !!
And I feel really happy that I could play with this backup-musicians.  We have jam-session as host member at Nishiogikubo w.jaz once a month.
Therefore we know well each other,  the time to spend with them is very comfy. ; ) !!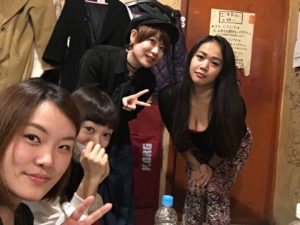 That was fun night ; ) !!
Tomorrow I have jam-session named " Juna's session!! " at Ikebukuro SOMETHIN' B2 .
host member
Ba. Juna Serita
Key. Kodai Taniguchi 
Dr. Adam MG
We'll play our  original song as host performance.
So I want you all to come there ♪♪
See ya!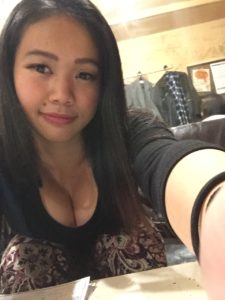 Juna.