Hey guys!!!  I'm a bass guitar player Juna Serita!!
Today I had a rehearsal for Akane Tajima's gig!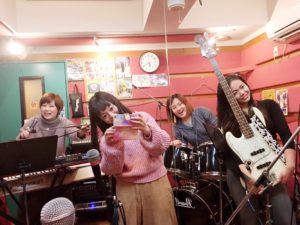 Recently I don't play with singer song writer so often actually . So that's kinda rare..♪
The band will perform day after tomorrow at Shimokitazawa club 251 !
Her all lyrics are fantastic .
She is singing about girl's feelings. I exactly agree with her lyrics…; (
After the rehearsal we ate udon.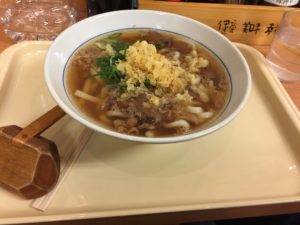 I came back to Japan but I'm really missing American hamburger… And also warm temperature, warm people, etc …
Btw tomorrow I'm gonna be session host at Shimokitazawa RPM.  That's blues session probably.
I wanna play with many musicians, so I hope you will come !!
See ya
Juna.