Hey guys!!I'm a bass guitar player Juna Serita!!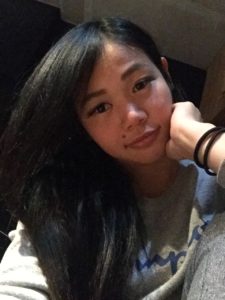 I don't check my instagram so often actually, but my follower number increased over 200 for a day.  That's quite rare for me.
I introduced my Instagram on my Facebook page but I think someone also introduced my Instagram video on their instagrams ; ) Appreciate ; ) !!
Yesterday's video ; )
BTW Today I talked to my master who taught me how to play the bass guitar for 4 years on the phone.
Maybe I'm kinda impatient. I like adventure . I hate to stay at the same environment for  long time.
I always feel uneasiness if something new doesn't  happen to me for a while, and then I'll be in a bad mood like I don't have talent at all, I can't achieve ,etc….
That's my bad routine .lol
He understands my character much  because I often talked about my music activities , my feeling , my worry to him during I 'd been taking his bass lessons.
So he often gave a great advice from his experience .   Today's conversation was also so meaningful .
Thankful!!
Performing with him on the stage is one of my dreams ; )  !!
See ya.
Juna.