Hey guys!! I'm a bass guitar player Juna Serita!!
Today I went to eat out with charming musicians , drummer Desire and guitar player Kahori!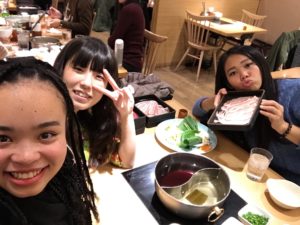 We had a lively conversation while eating syabusyabu.
They really have a sense of humor….   I couldn't help laughing .
And surprisingly , this women are still high school students……     Young talented musicians.
It was fantastic time.     Thanks my little sis!
See ya!
Juna.