Hey guys!!  I'm a bass guitar player Juna Serita!!
Today, first I went to a church called INTER NATIONAL CHRISTIAN CENTER because my brother bass player Lin Yuki performed there .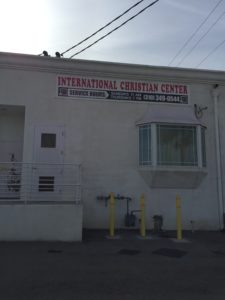 It was a big church , I  hadn't expected like that.  According to him, this is  Nigerian church . I liked their music so much.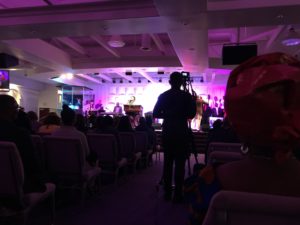 And after taking nap, I went to the Baked Potato to see a Japanese guitar player Toshi Yanagi.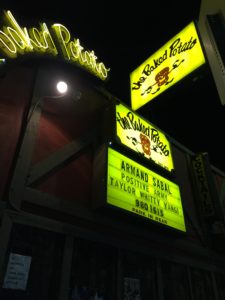 That was Armand Sabal-Lecco's live show.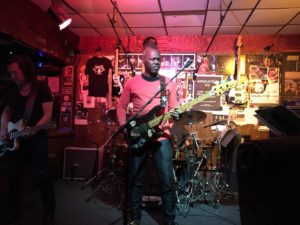 I didn't have much information about him but I was very impressed by him. Feels like he's just doing his shit !! Badass bass player.
And I shared with a guy who had a seat next to me. He is a guitar player called Polo . Is from Japan but now he lives in LA with artist VISA.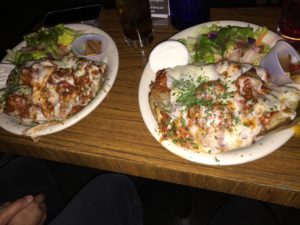 It was so delicious ♡ Thanks Polo!!   but I can't trust that these are one person's shere…lol   so big…lol
And I'm so happy that I could meet the awesome guitar player Toshi Yanagi finally !!!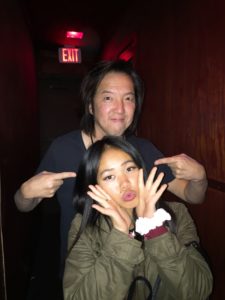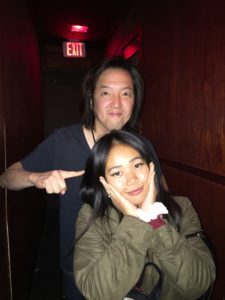 I really liked his bending!!! And he is not only the great guitar player , but also nice guy!!!  Thanks for your kindness!!
And I ran into a dope bass players Robert Trujill from Metallica!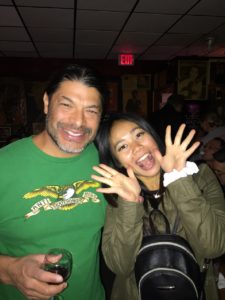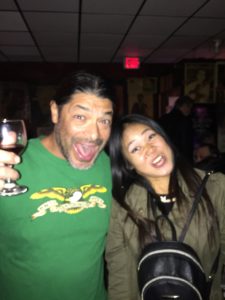 I'd never expected that I can meet him there.
And midnight , I went to Seventy 7th to see Loud as Funk.
I can't help dancing  cause of their fuckin' cool groove!!
I might come here every week .
Some musicians sat in .
https://twitter.com/JunaSerita/status/955550276533932032
There are too many nice musicians here…. Fantastic………
Juna.