Hey guys!! I'm a bass guitar player Juna Serita!!!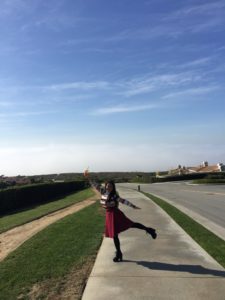 Today I came here in LA!!   Thanks Lin!! He's a badass bass guitar player.    He picked me up at the airport to my accommodation ; (!! So helpful!!
And he took me to a nice hamburger restaurant!!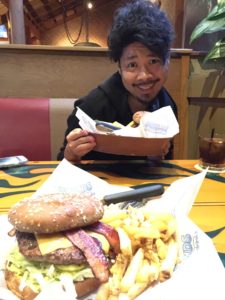 Woooooow I've never eaten Hamburg like this  !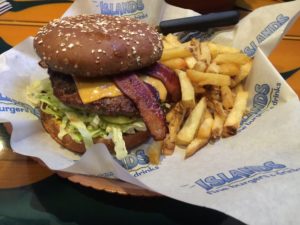 I'm really satisfied with it!!!
And I bought some things at the nearest supermarket  for breakfast . I usually drink soy milk every morning in Japan but this time I wanna try coconut-milk ; )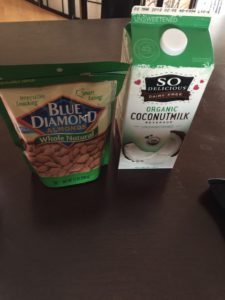 At night I went to Hollywood to see awesome musicians performance !!!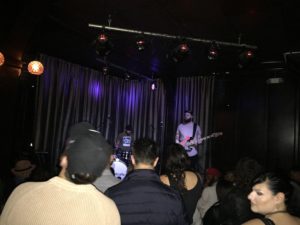 They doesn't have songs. Just jamming.  Frankly speaking , that was totally different with Japanese style….
It was fantastic… I can't explain with my word.
And I was so happy that I could meet a bass guitar player Ethan Farmer there.  I love his groove so much…!!
I'm sure I enjoy this trip!!!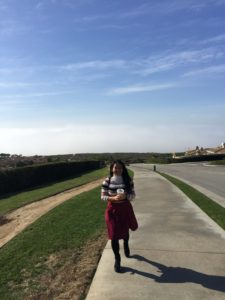 See ya
Juna.