Hey guys!!  I'm a bass guitar player Juna Serita!!
Today is the final day for music tour. ; ( Time flies.  Without question, this tour is the best that I've ever had. !!!  Soooo fine !!!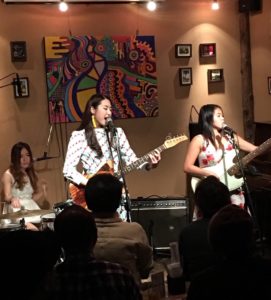 SET LIST
1 I wanna take a limo
2  Drive my car
3 I pray for world
4 Who did you think I was
5 Baby I like what your doing
7 Deep breath
8 Hard to handle
9 Rollin and tumble
10 I'm yours and I'm hers
11 listen to the music
13 Route 66
14 Hallelujah
15 Soul shine
16 Crocodile tears
17 The jam
(Anchor)
18 いやんなった(iyannnatta)
19 Do the funky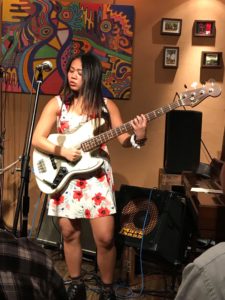 Yesterday I sang "I'm ready" and  "Baby I like that your doing" but today I changed "I'm ready" to "Route66".
It's the first time in a while that I sang this song. After all I like it ; )
Thank you everyone for coming to our gig!!  I and Shoka will come to Osaka in March again with drummer Makotomo. : )
After the gig , SO.Ra's boss gave us "butaman"….!!! Wooooooooow    It is also one of Osaka local foods I think.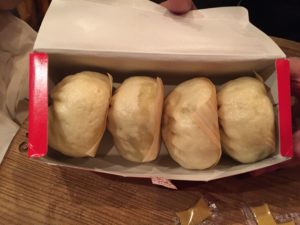 Thanks Tsuda-san!!
Anyway, I really enjoyed this tour . That was the best that I've ever had.   I don't have a plan to perform with Emi as SHOKA OKUBO FUNKY PROJECT but I can play with her in LA ; )!!!  I can't wait LA trip ….
See ya!!!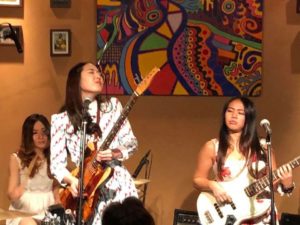 Juna.