Hey guys!! I'm a bass guitar player Juna Serita!!
SHOKA OKUBO FUNKY PROJECT tour started today at Nagoya ell.SIZE in Aichi!
After sound check , we went to our favorite coffee for killing time.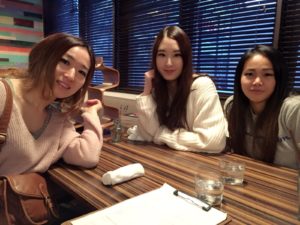 I ordered grilled chicken and avocado .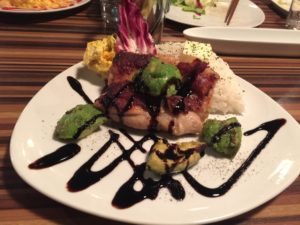 It was yummy and healthy : )
We performed 9 songs includes anchor .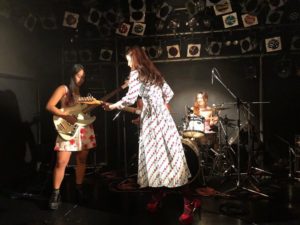 SET LIST
1 Do the funky
2 People say
3 I wanna take a limo
4 I pray for world peace
5 Halleluja
6 Who did you think I was
7 Crocodile Tears
8 The jam
9(anchor) No one to run with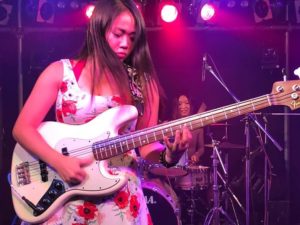 Some SORAMIMIst who live in Nagoya also came there.  I'm so happy that I could see them again even though girls band SORAMIMI stopped.
And Thanks for great presents!!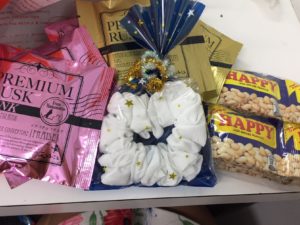 I didn't feel nervous so much this time . The performance with Shoka and Emi was very fine.
We really enjoyed after-party , too.  I and Shoka will come to Nagoya on March 14th with a drummer Makotomo.
Please book your schedule now ; ) !!
See ya!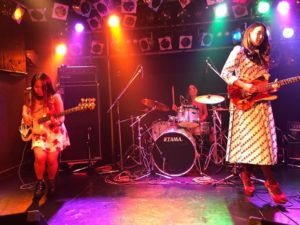 Juna.