Hey guys!! I'm a bass guitar player Juna Serita!!
Today I had a rehearsal of SHOKA OKUBO FUNKY PROJECT(Gt.Vo Shoka Okubo / Ba.Cho. Juna Serita / Dr.Cho.Emi Yonekubo) for tour.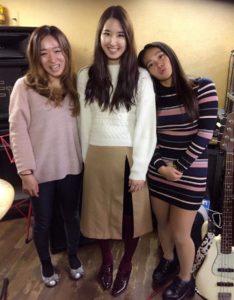 I'm so happy to play with my woman Emi for the first time in a while!
Emi and Shoka are not only band member , but also friends ; ) !!
The rehearsal  was quite funny .  Definitely our tour will be great ! So you all should come ; )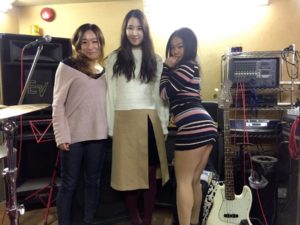 After that , I had a jam session in Nishiogikubo w.jaz as  host member with Dr.Masayo Nakahata and Key.Yuri Edo.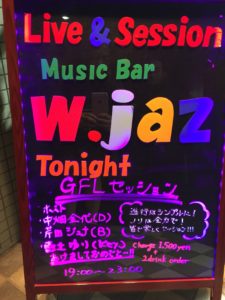 Many instrument players came there, thanks!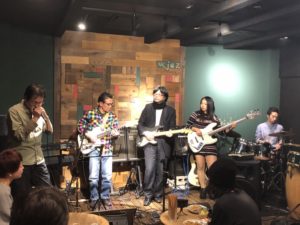 I did enjoy jamming . And Masayo told me my groove is improving…!  yeeeey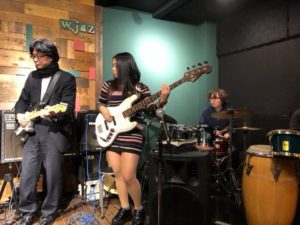 I wanna let people feel so good with my groove more and more.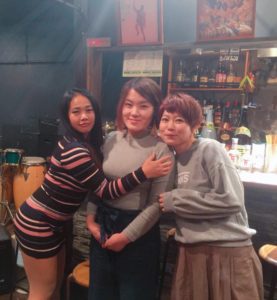 See ya!
Juna.