Hey guys!! I'm a bass guitar player Juna Serita!!
My dad brought crabs to me as present(?)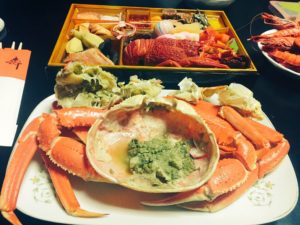 yeeeehhhhh ; ) !
I don't have gorgeous osechi ryori but I feel so happy!!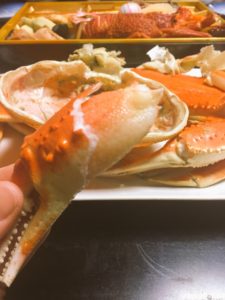 And my mom made pumpkin cake for me instead creamy cake because I'm on a diet.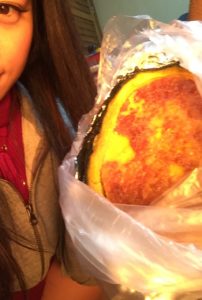 It's healthy but natural sweet tastes !!!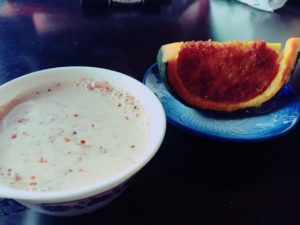 Very matches soy latte .
And my fan gave me birthday present at the last gig!!!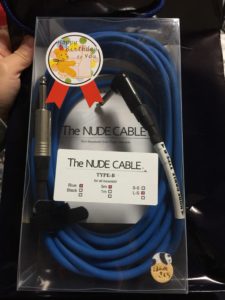 woooooooooow it's very useful!!!   I wanna try it in rehearsal studio with big bass amp sooner !!
And my grandmother gave me money ; ( !    I'm so poor still now in spite of that I'm not a student already…. lol
Thanks.
I took my parents to a omelette and rice restaurant .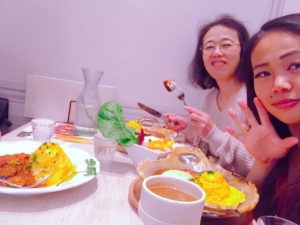 I'm so happy that my mom looked fine . However my dad was saying that for him the volume is not good enough at all …..lol
He is quite overweight  , so I 'm really afraid his health. I want him to take care and I told him it again and again but he has never accepted my suggestion ……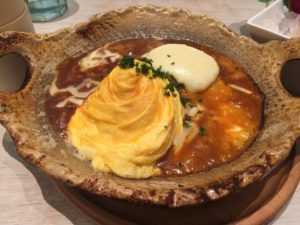 And my elder sister gave me a one-piece dress through my mom .
According to my sis, it is the  same with hers.
I'm looking forward to walking  by her side with the cloth .   ; )!
See ya.
Juna.