Hey guys!! I'm a bass guitar player Juna Serita!!
Today I performed  as SHOKA OKUBO BLUES PROJECT featuring Chihana at Yuya Uchida New Year World Rock Festival in Ginza Hakuhinkan.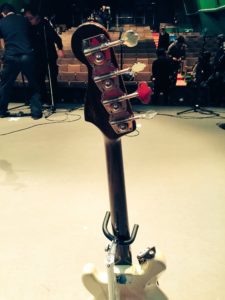 After sound check, I went to Soba restaurant with Shoka . In Japan, we usually eat Soba (is kinda noodle)at the end of year. It's Japanese culture.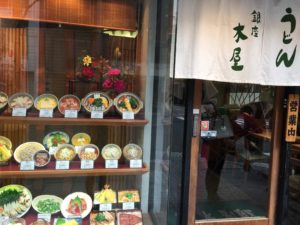 However , I ate katudon(deep fried pork on the rice )instead soba because it looked very delicious.   Shaka was wondering why I don't eat soba…lol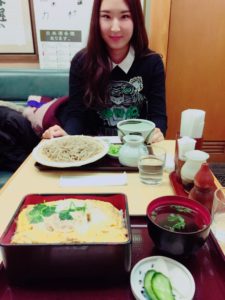 I'm satisfied with it♪♪
Anyway, I'm so happy to perform here again!!
Perhaps majority of people must be  so busy today but thanks a million for choosing to come to the gig!!
Today's member
Gt.Vo Shoa Okubo & Chihana
Ba.Cho Juna Serita
Dr.  Makotomo Sonohara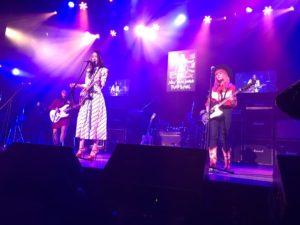 It was fun time. I really enjoyed the performance.
If you couldn't see it , you can check on TV on January 7th. ; )
SHOKA OKUBO FUNKY PROJECT's drummer Emi Yonekubo came to see us ; )!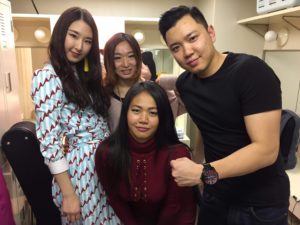 I was really missing Emi !!!!! She is one of my few friends…!!  Shaka , Juna and Emi will go on tour  in January . I'm looking forward to performing with Emi again.
All acts were awesome. Especially I'm really inspired by Naoto Takenaka's performance .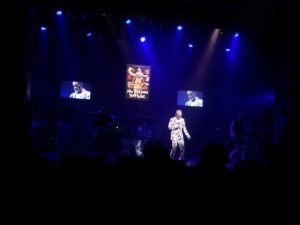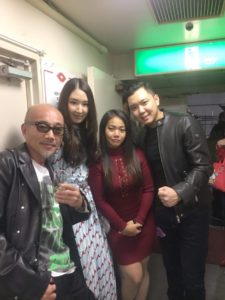 In my opinion , he is very famous as an actor . Today he was not only singer , but also entertainer !!!  And he smells pretty good actually….♪
Thanks Mr. Rock'n Roller Yuya Uchida for inviting us.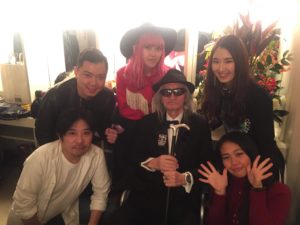 I wanna perform next year, too…♪
Happy new year you all!!
See ya.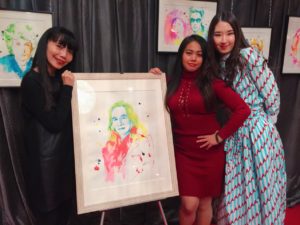 Juna.