Hey guys!!  I'm a bass guitar player Juna Serita!!
I really enjoyed NAMM show 2018!!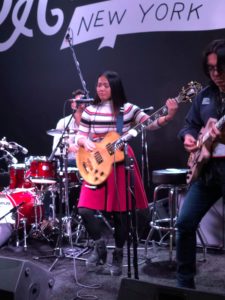 First, I performed at D'Angelico guitar booth with Matt Schofield and Tomo Fujita!!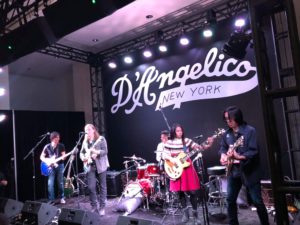 Thanks Matt for inviting me to perform there !! I 'm so glad that I could play with you guys again!!!
And the following day, I performed at Vemuram booth with Adam Miller!! I really like his guitar tone!!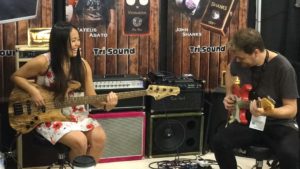 Then I borrowed basses from Freedom guitar and MAJESTE!!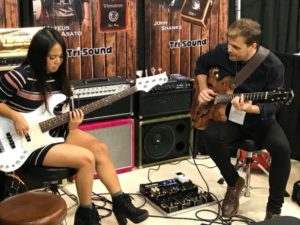 Both of them are so nice!! Some people were interested in not only pedal,but also bass guitar!!  Because of these great products…♪!!
Thanks Adam !! I hope see you and play again this year in Japan or somewhere!!
And the last day, I and Emi performed at ATV booth. This booth is for electric drums. But there is a person who making bass guitar , so they invited me to demonstrate with Emi.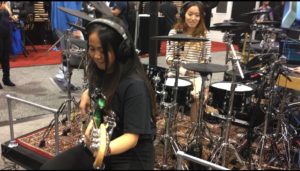 The jamming with Emi is always fun!! I was just enjoying in spite of that I usually don't play 5strings bass.
https://www.instagram.com/p/Bel-cecg1H1/?taken-by=junaserita
I was interested in 6 strings…. but 5strings is also nice ; ) !!!
Thanks everyone!!!
See you next NAMM!
Juna.