Hey guys!! I'm a bass guitar player Juna Serita!!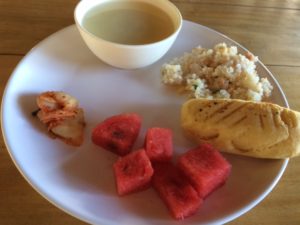 This morning I ate 5 pieces of watermelon ,kimchi ,stir fried rice , a bowl of soup , and bread for breakfast .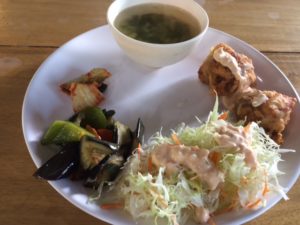 And for lunch I ate cabbage , two peaces of deep fried chicken,stir fried vegetables,kimchi, and a bowl of soup.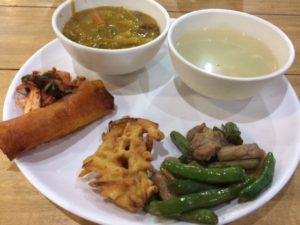 dinner menu was stir fried vegetables , deep fried vegetables , kimchi , a bowl of egg soup ,curry , and  a spring rolled banana.
Today's workout involved  3sets of 15 back extensions ,  3 sets of 10  barbell shrug(60LB), 3sets of 10 bent over rowing( 60 LB),  and 3 sets of 15 one arm dumbbell rowing ( 8 LB).
I am  proud that my lower body muscle feel sore enough from yesterday's workout today and hope tomorrow I can feel result of my workout in my backs and  shoulder .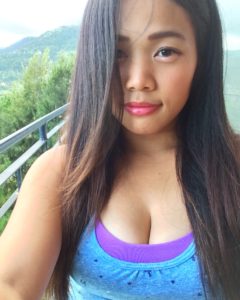 After eating dinner I went to the center of city to buy souvenirs for my families with jeepney .
I'm a student ,so I pay only 13.5PH(around 0.27 $). Compared with taking a taxi(around 100 PH),quite cheap , isn't it?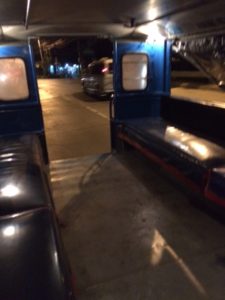 Actually this is my first time 'cause I didn't have a chance to use it. I'm pretty sure I'm gonna choose jeepney from now on when I found it first.
Well, I've bought some things on the session road,but it is still not good enough in spite of the fact that my rest of the money is only few… ; (
The best purpose I went out alone today  is that  I wanted to go to a bar named Other Office for jamming with local musicians . My Filipino friend I met at a bar recommended the bar to me. Unfortunately , I couldn't find it and all the people I asked didn't know…
I think most Baguio people doesn't have much  in common with each other . .   Even taxi drivers also  didn't know….
It was already 11:00 PM, so I ended up to give up to go there and tried to take a taxi, but…….   : (
They don't stop at all…Above them ,I was waiting around 3 hours.. wow  what a day..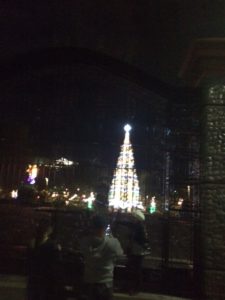 Oh but I had only one good thing it is that I found a good ring which matches me!!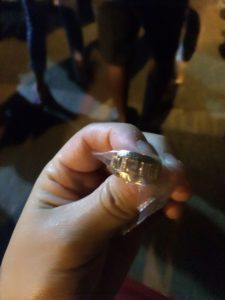 I'd been looking for a  ring like that since I came here..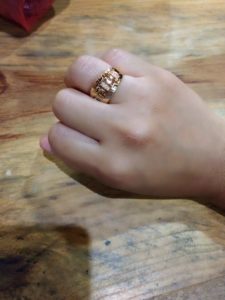 I'm satisfied with it ; )   It was 120 PH(around 2.4$) at Night Market .
It'll be one of my treasures ; )♪
Juna.