Hey guys!! I'm a bass guitar player Juna Serita!!
Today I had a rehearsal with Gt&Vo Shoka Okubo / Dr Makotomo Sonohara / Gt&Vo Chihana.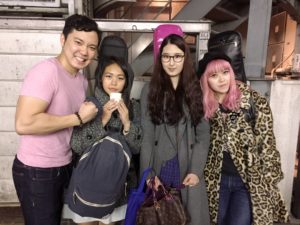 It's been a long time to see Shoka and Makotomo!!! I really missed them, so  I was going bananas.  Shaka Okubo Blues Project (Shoka+Makotomo+Juna)will have a concert featuring Chihana at Ginza Hakuhinkann for Yuya Uchida New Year World Rock Festival .
We'll perform three songs together .  I need to consider which costume I will  wear because my body size probably changed…I'm "growing up"…. ; (
After the rehearsal, I was a session host with a guitar player Naoto Saito and a drummer Yuto Sasaoka at Okachimahi Jam Session .
Many musicians came there , thanks a million !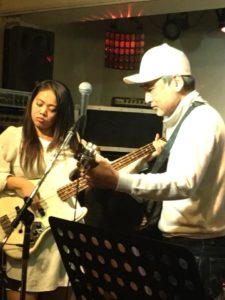 I played the drums only a song,too….. lol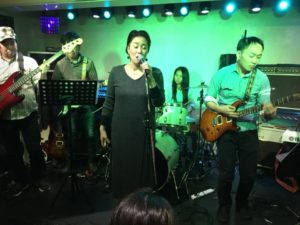 It was terrible… I realized that I don't have a sense of drumming….lol
These days  I was usually alone. I kind of like it but today I really enjoyed being with people and laughing well.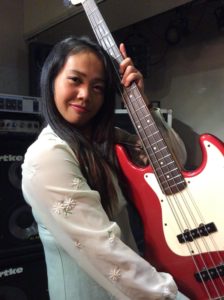 I feel happy that I can work as a musician even though I hadn't been in Japan for several months .
I really appreciate it.
See ya.
Juna.