Hey guys!! I'm a bass guitar player Juna Serita!!
Today's meal menu
breakfast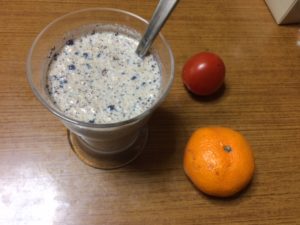 tomato/ orange / smoothie (protein+soy milk + a bit of milk + amazake+ acai)
dinner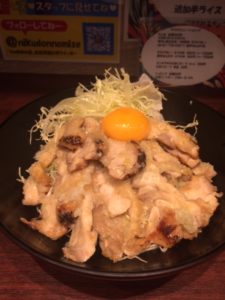 chicken stake don
Today I had Jeff Beck cover gig vol.2 at Akasaka Crawfish!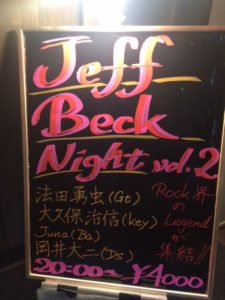 The member is the same with the last time.
Gt. Isamu Houda
Key . Harunobu Okubo
Ba. Juna Serita
Dr.Daiji Okai
They are Japanese rock legends . I 'm so happy to perform with them again.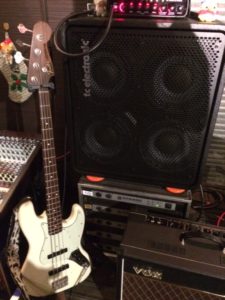 Today's my setting.
・Fender jazz bass
・cable
Simple is best I think…..
We performed around 12 songs. I do love Tal Wilkenfeld , so I listened to her sound again and again. After all her groove is superb. She is my idol.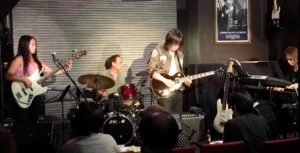 There were many difficult sounds…. it would be my training…lol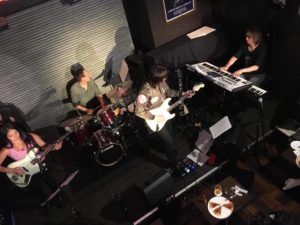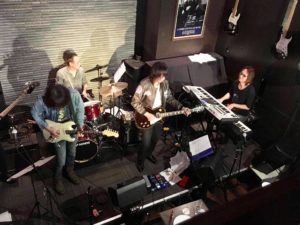 Above all, I'm pleased that I could play the bass with other musicians for the first time in a while.
I was always writing 「Hey guys! I'm a bass guitar player Juna Serita!!」, but to be honest, I was afraid whether I can call myself "bassist " because I didn't play the bass guitar at all in the term of studies abroad .
Finally I've restarted my career as a bass guitar player  : D Hey guys! I'm  a bass guitar player Juna Serita!!
A great guitar player called "Japanese Jeff Beck" was coming there as a audience…….His name is Hiroyuki Otsuki
And He sat in !! I never expected to meet him and perform together!!  I was going bananas!!
That was kick ass.    I had a wonderful night . : D
And thanks for gifts!!!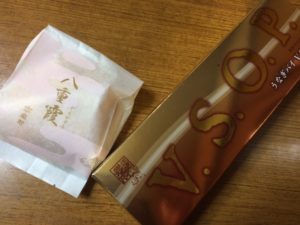 I'm on a diet but  I'm head over heels in love with sweets….lol   thanks!!
Next schedule(vol.3) is already booked!! March 21.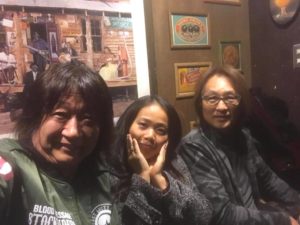 Would you come to see me ; D?
See ya!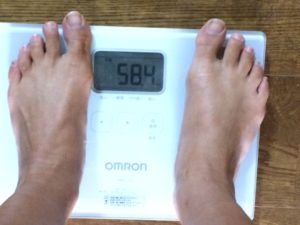 Juna.