Hey guys!! I'm a bass guitar player Juna Serita!!
TODAY'S MEAL MENU
breakfast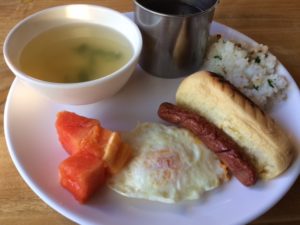 papaya/boiled egg / sausage /bread / stir fried rice / soup / a cup of coffee /
lunch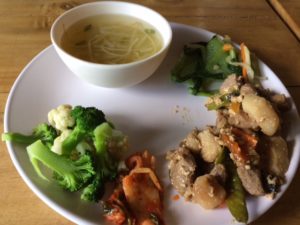 kimchi  / broccoli  and cauliflower / stir fried pork / spinach / bean sprout soup /
dinner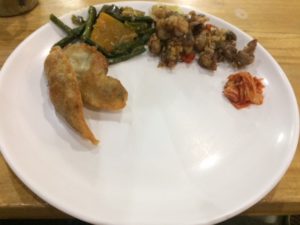 kimchi  / stir fried pork / stir fried  vegetables  /  dumpling /
Today I had a graduation ceremony in the school.
There are many teachers that I love here.
My night group speaking class's teacher and classmate!!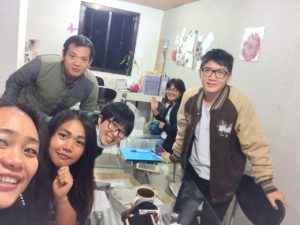 We everyday have debate each topic. The teacher is so smart 'cause she always can read what I want say . So when I'm not sure how to express my opinion in English she helps me kindly . Without question , she is an expert!!
My reading teacher Teacher Weng !!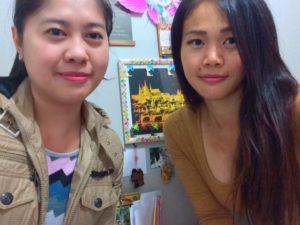 She is a very attractive woman . First I couldn't find out the correct answer at all in the class.  Even though, it was 1 out of 10, she always tells me 「Uhn…… It's okey!  not zero !!! 」. lol  Above all, the inside of her room smells so good!!
My group night class (vocabulary ? maybe) Teacher Nap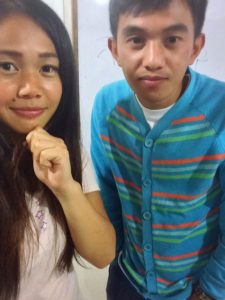 I have never seen that he blinks ….  In my case I usually blink 5 times in 10 seconds . So I do respect him !!! And his handouts are very useful .
And my 1 on 1 listening  teacher .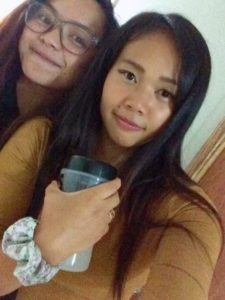 Oh but her class just started 3 days ago actually …  I'm sorry to say but I don't know her name … However , I think this is destiny 'cause we have a lot in common . Especially ,she is much more familiar with black music than me. And her character is also quite unique . That is why I'm into her so much the fact that I've just met her.
And my 1 on 1 writing teacher .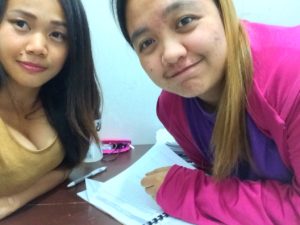 She is like my elder sister , but when I called her "sister", she said 「No! I'm not your sister!!」.lol  I feel lonely …  She is sometimes so hard on me especially when I have some mistakes in my sentences and my writing is too beautiful . Although , it is also one of her charms I think. Today she shared her coffee and pieces of cookies for me . In fact she is kind of  gentle!!
And from the back, teacher Maggie (my 1 on 1 speaking teacher), Juna , and … sorry I don't know this teacher's name but today we had a lively conversation  with girls' talk ; D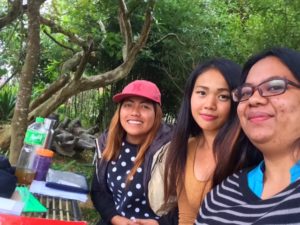 The first impression on meeting of teacher Maggie is that she is a good dancer . To be honest I didn't know how to close to her at first because she looked quite funny , and also very  popular person among either teachers or students.  I'm kind of shy and not outgoing.  So for me, she is like an alien . but now I can talk everything to her .  Something deep,  serious, dirty , and so on … lol  She is not only my teacher ,but also great friend!!
And I changed cause semi-sparta  to IELTS 6 weeks ago. I loved all semi-sparta  teacher ,too. !!!!
I'll never forget you guys : D
Juna.