Hey guys!! I'm a bass guitar player Juna Serita!!
Today's meal menu 
lunch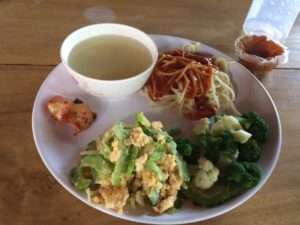 kimchi / egg and bittermelon / broccolis / a bowl of soup / pasta /
dinner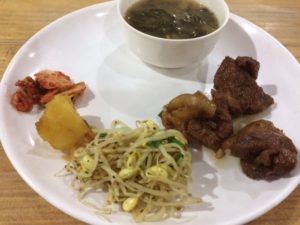 cooled beaf  / bean sprout / potato / kimchi / a bowl of soup /
I overslept this morning…. what a lazy woman I am..
Some of my friends came back to the dormitory from Vigan .
They gave me Vigan's soul sweets ♪♪ Happy !!!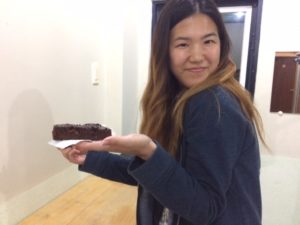 Thanks my Japanese friend Yuki!!
The chocolate brownie was so good!!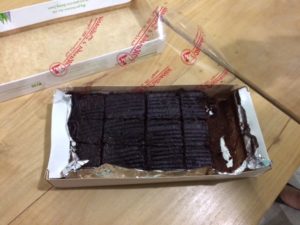 And my Taiwanese friend Joleen .♪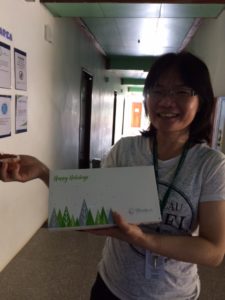 She works as English teacher in Taiwan.  The conversation with her always makes me inspired .
It's like a rice cake…?  Not too sweet, it is just right.  I love it ♪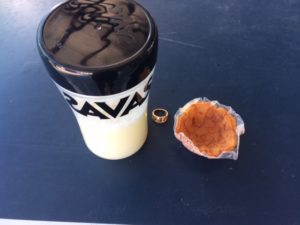 I really have many great friends
BTW, my close friend Haru has left here and she's in Australia by now .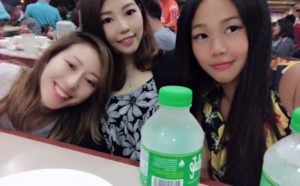 Which means, we lost one basketball member…. ; (
I'm missing her so much but I know she does enjoy her own  life there.
; )
Juna.