Hey guys!! I'm a bass guitar player Juna Serita!!
Today's meal menu
breakfast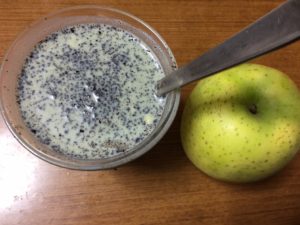 smoothy (protein + acai+milk+soy-milk+green juice)/apple/
lunch: cream stew/avocado /almond /
dinner:dumplings
snack :vienna sausage /cheese /cream puff /
Today I went to Shibuya for buying new costume .
First, I couldn't beat my appetite…..lol  So got in dumpling restaurant .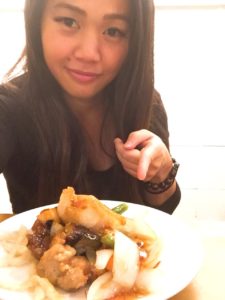 It is deep fried dumpling , deep fried chicken , and some vegetables …   These were nice but frankly speaking I prefer more natural tastes. (For me it was kinda salty.)
But other menu (baked dumpling and boiled dumpling )was fantastic!!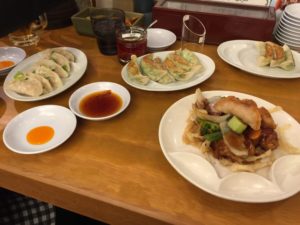 If I have a opportunity, I 'll come here again ; ) !!
overtime, I visited SHIBUYA 109 but there is  no my cup of tea and also expensive…
So I went to FOREVER 24 after 109.
There ware many clothes that I like!!

It's so elegant !!!! Don't you think so?
I'm a little worried whether I got fat too much or not…. ; (
Anyhow I can't wait to wear my new costume ; )!!!!!
At night , I had a meeting with a guitar player Atsushi Shido for gig in April .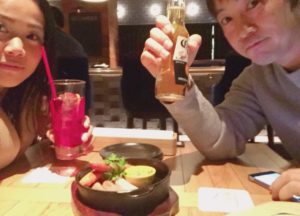 According to him, the gig ill be kinda metal music.
I'm looking forward to playing it because usually I don't have a opportunity to play metal music on the stage. : )
Anyway, I have final gig in 2017 tomorrow .
Have a nice year everyone.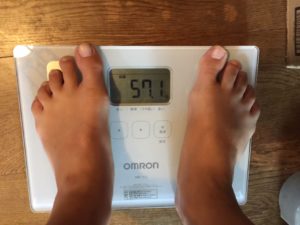 Juna.