Hey guys!! I'm a bass guitar player Juna Serita!
TODAY'S MEAL
breakfast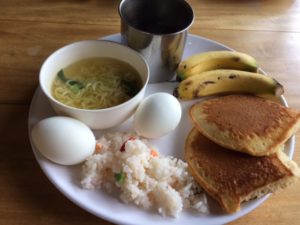 boiled egg / stir fried rice / pan cake / banana / ramen / black coffee/
Lunch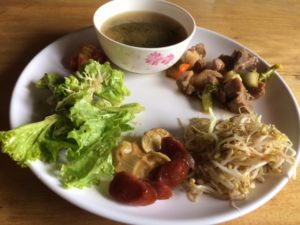 Beans sprout / meat and vegetable / kimchi / soup /
Dinner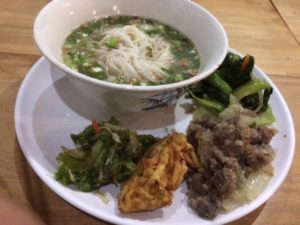 deep fried vegetables / green kimchi /
My favorite teacher , T. Maggie : D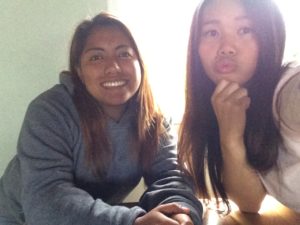 I think the word "funny " is made for her.  Some teachers and students say "crazy"about her, too.
However she is so smart actually . She has a lot of knowledge , and her explanation is easy to understand.
I was always thinking that I want to have pictures taken with her ; still I'm not wearing make up mainly . So today I realized it is the timing to take a pic with her!!
I do enjoy her lesson everyday : D!!!
Juna.