Hey guys!! I'm a bass guitar player Juna Serita!!
TODAY'S MEAL MENU
breakfast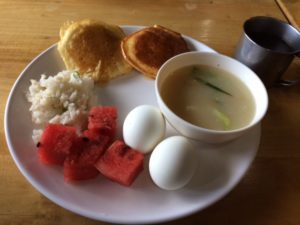 pancake /boiled eggs / watermelon / stir fried rice / soup / a cup of black coffee /
lunch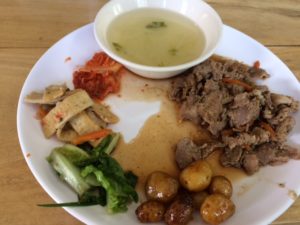 stir fried beef / cooked potato / spinach / deep fried to-fu / kimchi / soup /
dinner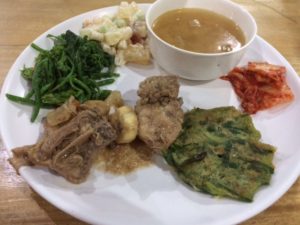 kimchi / chicken / spinach / macaroni fruits salada / soup / kind of Korean pancake /
I wanna tell you guys about a gig which seems quite interesting .!!
My musician friend Natsumi will have a drums battle with her master , and I perform with them and popular female guitar player Yashiro : )!!
in  February 28th (wed)
『ツインドラム100人組み手 Vol.14』@ 音楽室DX
「手数王 vs 菜摘」with YASHIRO(g),Juna Serita(b)
open 18:30 start 19:30 
ADV 3,500yen /DOOR 4,000yen
音楽室DX http://www.ongakushitsu-dx.jp/index.html
169-0051 新宿区西早稲田3-20-4金子ビルB1F
TEL : 03-5273-5110
MAIL : kayama@ongakushitsu-dx.jp
URL : http://www.ongakushitsu-dx.jp/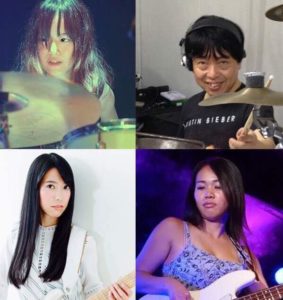 I have had performance with either Natsumi or Yashiro before, but it'll be my first time to perform with Kozo Suganuma in other words "King of number of moves in hit". (I'm sorry to say but I have no confidence of my translation .lol)
I can't expect how the gig it will be. It'll takes  place after I come back to Japan from Los Angeles.
Therefore, I'm pretty sure I can show you guys  matured me more than now  333
I'm looking forward to performing with them : )
Juna.