Hey guys!! I'm a bass guitar player Juna Serita!!
TODAY'S MEAL MENU
breakfast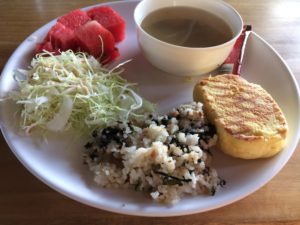 bread / seaweed rice / cabbage / watermelon / soup / black coffee /
lunch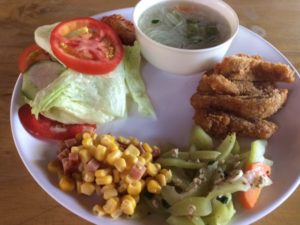 deep fried meat / corn / fried vegetables / tomato and lettuce / vermicelli soup / kimchi /
dinner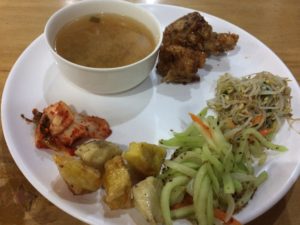 deep fried chicken / sweet  potato / kinds of cucumber / fried bean sprout /kimchi / soup /
Several days ago , I heard from my friend  in TOEIC course that there is a Japanese student who goes back to Japan once for job interview .
He suggested to ask her to buy and bring from Japan for me when I consulted him about protein . The reason I wanna avoid to buy it here in Baguio is that if we don't have options and very expensive. And To be honest ,I wanted to buy it on the internet, but I doubt whether  it'll reach my place exactly .
Therefore, I ask her to accept  my  protein that I ordered on the internet at her house in Japan, and take it to our dormitory when she come back.
Fortunately , she received !! How sweet she is…! I'm proud that I am the  same nationality with her !!; D
Well , finally  I got new protein for building body!!!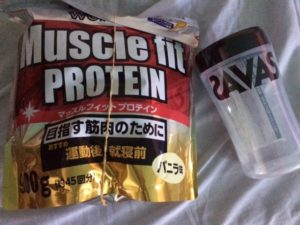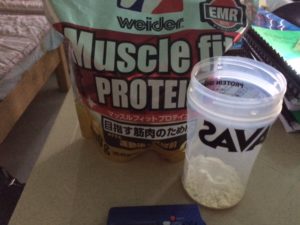 My favorite teacher told me that my fashion and body is my advantage , and asked whether I jog everyday for keeping my shape.
Of course I don't mean it… I don't wanna  keep it ; (  I wanna reset my body size… ; (
Maybe you guys don't know how many kilograms  I got after coming to the Philippines.
The answer is…..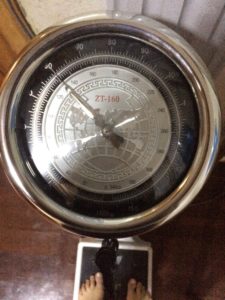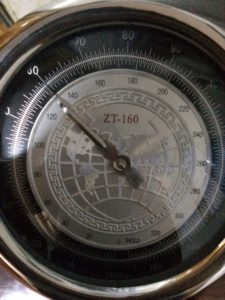 N,,,no way……  60 kg?
I hope the weight scales is broken ; (((
My appropriate weight is 48-49 I think(but it is difficult to keep it for me.)…..     That's why I need to workout seriously . ; (
Today was no power.  I trained at the too dark gym……(Most equipments are already broken . I usually use just dumbbell and abb board)
Today's working out  menu 
★pranking 1.5 min × 3 sets
★side pranking 1 min × 3sets 
★sit-ups 15 × 3 sets 
★dumbbell side bend 25LB 30×3sets 
See ya.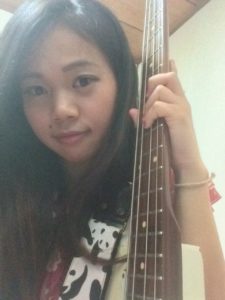 Juna.