Hey guys!! I'm a bass guitar player Juna Serita!!
Here in Singapore , I knew great sweets shop.
Do you know "llaollao"?
It's the first time I try.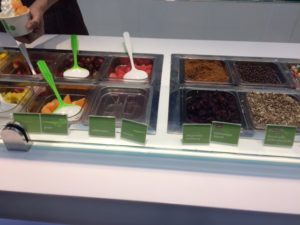 First, choose the size of yogurt . I chose M cause it can get 3 topping menu.
It is dragon fruit , mango, mellon.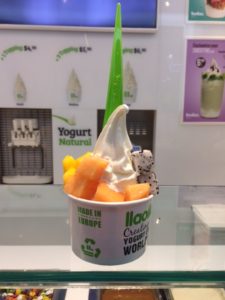 Singapore has many kinds of fruits. Good!!
It is not normal yogurt, this is FROZEN YOGURT.!!
However the figure is like ice-cream…. I had a  little doubt if it is really yogurt.
Anyway, I had a go!!
・
・
・
・
・
・
Woooooooooooooooooooow
FANTASTIC!!
If I can afford , I'm gonna eat this everyday!!!!!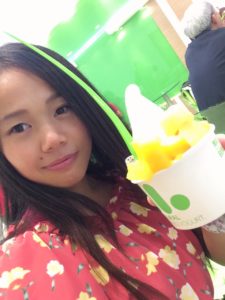 According to the Internet, it came from Spain . And There is the store in Osaka, too. I'm not sure about Tokyo.
I hope llaollao will get more popular in Japan, too!!!!!
I 'll be supporter!
Juna.