Hey guys!! I'm a bass guitar player Juna Serita!!
Oh last night 25PM, I was at the lounge for self studies. All of a sudden, it would be full of smoke, but I didn't care and kept studies.  A female Japanese student told the people at the lounge that we need to go outside right now, fire brought out on 4th floor in the dormitory!
R….really?
I was wearing earphone , so I didn't notice but it was very noisy outside cause almost students gathered there.
According to school manager, it was not exactly fire. Some electric trouble and spark brought out.
Finally, we were able to come back to our room around 1 and half hour later.
And today, the all light run off from 9AM to 5 PM.  All water is also unavailable . All bathroom was so dirty…. It couldn't be helped…
It was really inconvenient cause I had a plan to go to MANILA air port for going to Singapore alone. However My phone's rest of battery was only 20 %. lol  Of course the flight ticket information is also in it. Above all I'm  foreigner , I'm not familiar with around here.
Anyway I tried to save the battery and I didn't use my phone as possible as I can.
First , I left the school at 6 PM after eating dinner. I took a taxi to go to the bus terminal . It is also first time I take a taxi alone. I didn't exactly understand where the bus terminal is. However taxi driver is professional after all. He asked where I'll go with the bus, I answered Manila airport. We arrived there soon. Thanks.
I wasn't sleep well on the bus cause I was a little afraid if I can get on the airplane without any problem.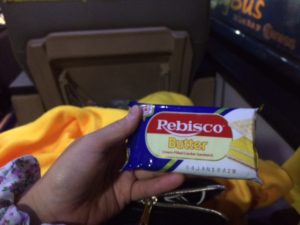 When I arrived at the Ninoy Aquino International Airport, I asked guards where I should go and I showed my ticket information with phone.
Unfortunately….It was not there…. The airplane will depart from terminal 1, but I was at terminal 3. Then it was 1:30 AM.
The guards told me I need to take a taxi to terminal 1.
I asked him how much it will cost. He asked me how much I can pay ….. lol
I was beside myself with uneasiness of taking taxi in Manila ….I heard they always try to lip off.
I standed on the line for taking taxi , and when my tern was coming, first I asked the taxi driver how much it will cost .  He said 200 PH, he use mater , so I don't need to be afraid.
Probably I'm lucky to meet nice taxi driver like him.  we had a lively conversation in the taxi. He had lived in Nagoya,Japan 20 years ago.  He said to me  when he meet Japanese guy, he feel happy. I told him that I was really afraid of taking a taxi in Manila cause I heard some bad story from people. According to him also, exactly there are a lot of bad taxi drivers . For instance , even if the appropriate price is 200 PH , some driver demand 2000 PH.lol Sounds like they are too mean.
He helped me, I arrived at terminal 1 surfy. He said if I wanna take a taxi in Manila,I can call him . And he gave me his number. I really appreciate his kind.  Was awesome middle age man…I realized my type is the over two decades order man  than me after all.♪
Well, I'll get on air plane.  I'm sure I can have a nice trip.
See you around.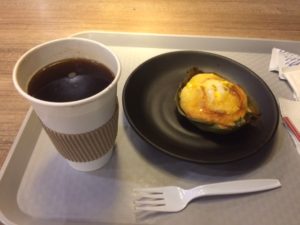 Juna.