Hey guys! I am a bass guitar player Juna Serita!!
Today's meal menu
breakfast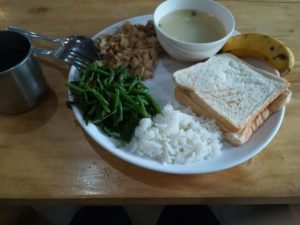 lunch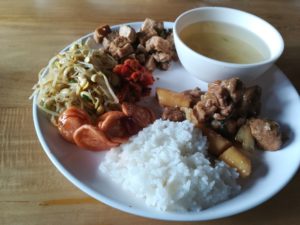 dinner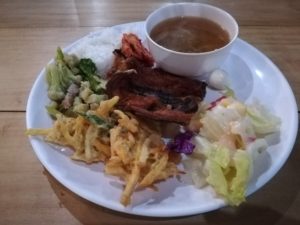 Some people might  know, I didn't  have  many  friend because of my shy and negative character. lol
However now, I wonder why I have many friends here .
Today is Tuesday, most people have a livery conversation about weekend plan.
「Hey Juna , do you have any plan this weekend?」
「Do you go to a bar? If you will , let me go together !」
「I wanna try to go to a club! Could you come with me?」
「Shall we have a party for the student who graduated? 」
It knocks my socks off .
In Japan, there aren't many people who invite me for hangout .
But here in Baguio, friend's friend is also my friend.
People who talked me once s also  friend from then.
I hope I could become more sociable person than before.
Juna.