Hey guys!! I am a bass guitar player Juna Serita!!
breakfast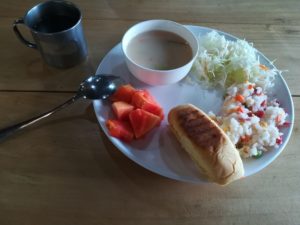 lunch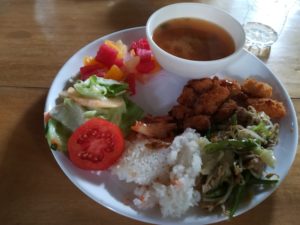 dinner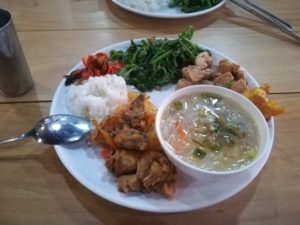 It's the time to change group class.
Normally student choose 1 speaking group class, 1 listening group class. I also chose them previous classes.
Above them, I felt something uncomfortable in the listening class. Either The teacher and  classmates  was nice. I enjoyed the class every time. However there were a lot of new vocabulary or idiom there. I thought I should better learn speaking and vocabulary and idiom before listening class cause if I could hear about it, I never under stand the sounds mean. I'm sure it can't make me improve easier .
Then I was considering what subject I should choose. There are speaking class, vocabulary class, grammar class, writing class except listing.
First, in the case of vocally, I always memorized vocabularies by myself,so in my opinion I don't need some help as far.  That's why I don't need to choose this subject.
Second , grammar. Actually I have attended night class it is kinda vocabulary. In the class, I can exactly understand the grammar . Although I don't have many chance to speak English in the class every time.  Just one class is good enough for grammar . The night class last more several days. So I wanna choose other subject .
I was thinking about writing, too. I write English everyday with too poor English .lol  It would be possible that my english blog turn into awesome. I thought choosing writing class is one of the options . But I checked the detail about the class, it was written how to write business mail….  Oh I might not a business woman… I exchange some message with foreign musicians now and then but I don't need to use too correct formal English. If I write like that, They will worry about me…lol And It also doesn't have a chance to speak.
Finally , I ended up choose two speaking class. I'm pretty sure it would be the best way to improve my English skills earlier .
Juna.