Hey guys!!  I'm a bass guitar player Juna Serita!!
Today's  meal menu!
BREAKFAST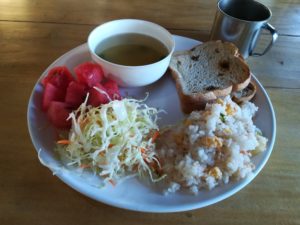 fresh vegetables / water melon / stir fried rice / raisin bread / soup / black coffee /
LUNCH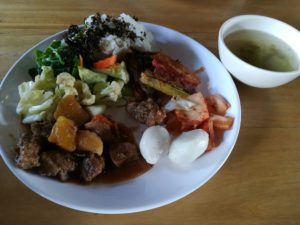 potato and meat / kimchi / cauliflower /  rice with seaweed  / deep fried vegetables / rice dumpling /
Bad news.
I got to know that my love roommate Rocky will go back to her country Korea next Tuesday. Wooow time is frying. I thought I can be with her more.
She was often saying she want to try to eat Filipino foods in the local restaurant near our school.   We don't have much time to spend together.
So we tried today !!!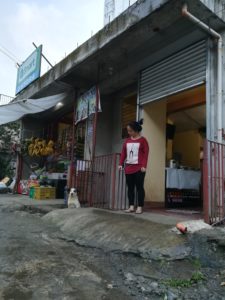 A dog and Rocky.♪
Rocky 「Can I have menu?」
Owner「Oh… We have only…..」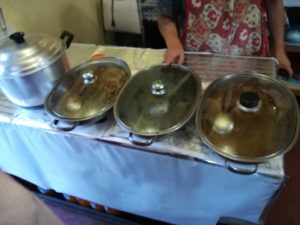 They have only these. Very simple.
3 kinds of stir fried meat and vegetables and soup stocked fish.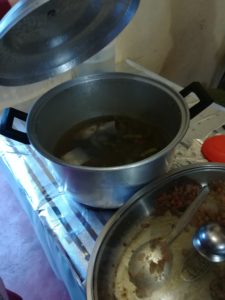 We enjoyed having dinner at the terrace seats.
The owner told us teachers of BECI(our school) also come to the restaurant often in their lunch break time.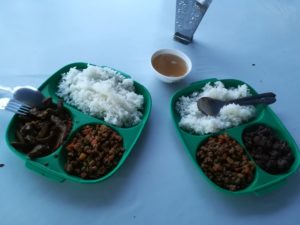 In the terrace seats, we could see the beautiful natural view.
I love here in the Philippine. It's much different from Tokyo.  It is always crowded with people , we are always busy..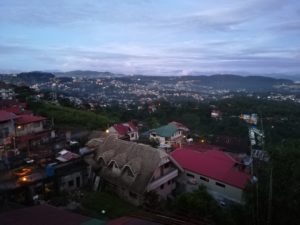 Okey , let's try to eat Filipino local foods!!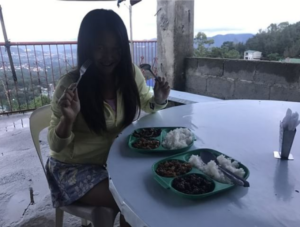 ・
・
・
・
・
Ohhhh  It's very yummy!!!! 
It's not as special as people expect, but I'm sure it is like  mom's home cooking of Philippines !! I like it!
And the soup tastes sour .  We were very surprised because we expected like the soup of  consomme.
The owner said to us there has pancake and coffee in the morning. It opens at 6 a.m. lol  Early…..
Rocky told me I can come there again anytime, but I will unable to enjoy without her.
She never know how important person she is .
Maybe..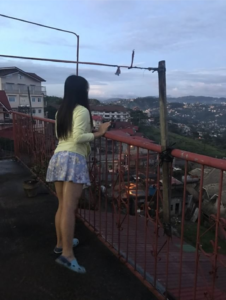 Juna.