Hey guys!! I am a  bass guitar player Juna Serita!!
TODAY'S MEAL
breakfast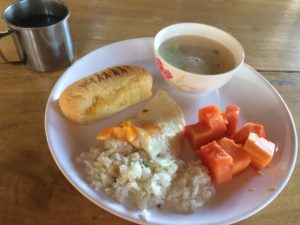 bread / rice / papaya(?) / soup / sunny side up egg / coffee
lunch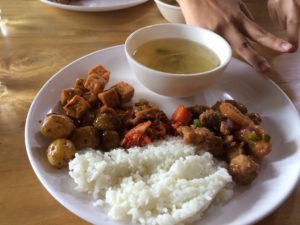 rice / potato (When I saw it, I expected it is egg.) , tofu, kimchi ,  fried vegetables and banana / soup /
dinner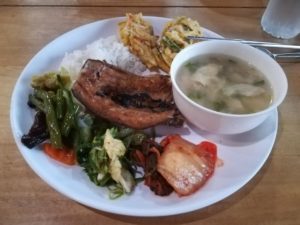 tempra(deep-fried fish and vegetables in a light batter) / kimchi / soup / fish seasoned something / rice / vegetables /
What do you think about the picture??
↓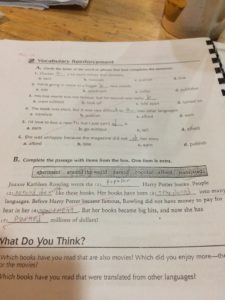 I am from Japan.  Usually, when the answer is correct , we use ◯ .  And wrong answer is check mark 〆.  So when I saw this, I thought my all answer is wrong. lol  Cultural difference.
According to the teacher, Japanese, Chine, Korea and Taiwanese are same.  I didn't know that at all. Thanks teacher to tell me.
I was studying at the lounge until midnight with my roommate Rocky.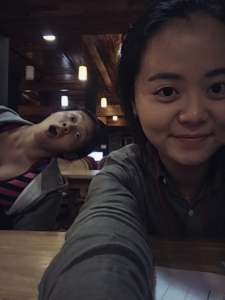 She is a nurse in Korea. She is always very hard on herself and  was studying until late night yesterday,too. However she gets up early every morning.
When I told her that she need sleep more, she told me  she doesn't need sleep and should study hard more and more.
I respect.  I also need to study harder .
Juna.