Hey guys! I'm a bass guitar player Juna Serita!
Study abroad in the Philippines  day 1.
I woke up at around 6:30 , but I misunderstood that it's 7:30 because I haven't correct my watch. There is an hour time difference.
I went eat breakfast quickly. So roommates ware surprised.
Today's manu
Breakfast.
Lunch.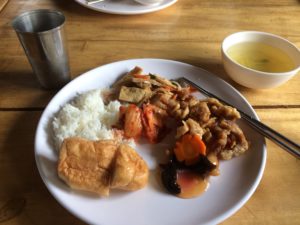 Dinner.
Anyway, I had many exam today. Writing, reading, speaking
In my opinion, writing and speaking were nice. However listening and reading were too difficult to me… I knew my English level with the exam…  Grummer was so-so. If I have more time, I could write all answer but it was not good enough.
After that ,there was some orientations .  All teachers ware so kind. I can't wait the classes.
At the night,   We went shopping.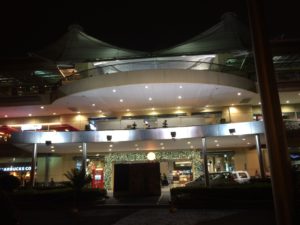 It was big.  Living in the Baguio ,Philippines is not so problems.
I bought papers and snacks and an umbrella .
The class is going to start tomorrow.  Maybe.
I must wake up early tomorrow ,too.  So I'm gonna go to the bed now.
Good night.