Hey guys! I am a bass guitar player Juna Serita!
It's a beautiful day today. Too hot!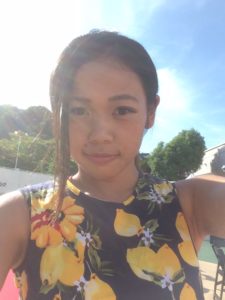 I had a gig as Sounds like chicken at outside of a bar in American military base in Yokosuka, Kanazawa prefecture.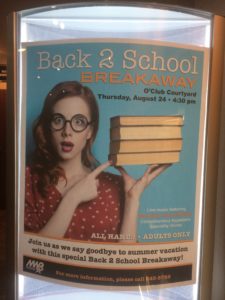 Here is a good place! Many people listened to our performance while they  having dinner at night .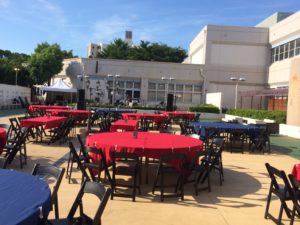 We performed many songs.
SET LIST 
1st stage
1 Only wanna be with you
2 Banana Pancakes 
3 Bad fish
4 Last Dance
5 Follow Me
6 Wipeout
7 Under the bridge
8 The Joker
2nd stage
1 One week
2 Lazy Song
3 Santeria 
4 Come together
5 your body is wonderland
6 Low rider
7 I Will survive
8 Sweet home alabama
3rd stage
1 The old apartment 
2 Steal my kisses
3 Country Roads
4 Don't let me down
5 Love yourself
6 Get lucky 
7 Scar Tissue 
8 Jack & Diane
9 Wonderwalll
10 Margaritaville
Some things happened during the performance, I had my musical scores blown off. lol
It was a fun time! However I got so hungry.
We got a lunch box after the gig.♪♪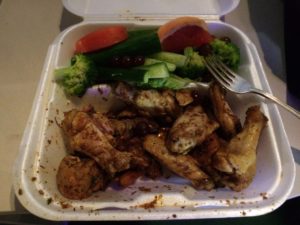 There were many chicken and vegetables .
I didn't expect to could eat yummy and healthy foods like this! Cool!
And there ware interesting menu at the bar.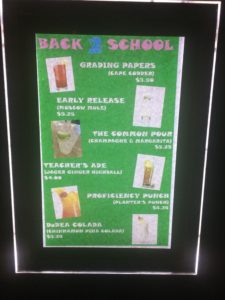 I didn't try that,but I wanna have it maybe next time.
After that, the vocalist Chris took us to this bar near Yokosuka Chuo station. His favorite.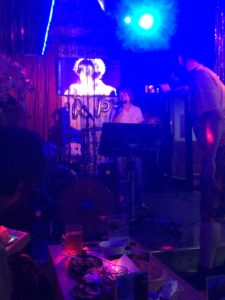 The lady of the house was a good singer! And she was really friendly. I liked.
I didn't have much time today, but I wanna go to Yokosuka again for grummet tour someday! I asked Chris already.
I had a great time today.
Juna.