Hey guys! I'm a bass guitar player Juna Serita!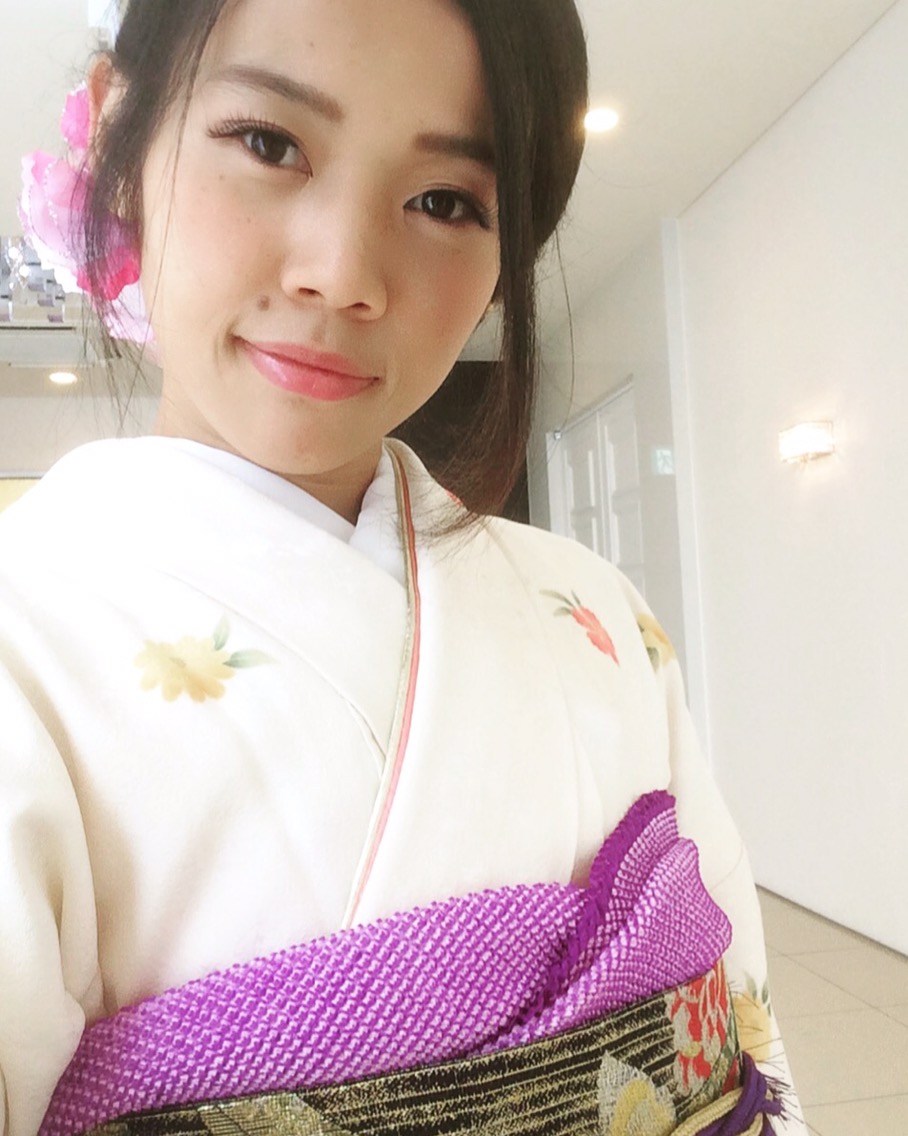 I was wearing kimono because there was my sister's wedding party in the afternoon !
I could see many people for the first time in a while.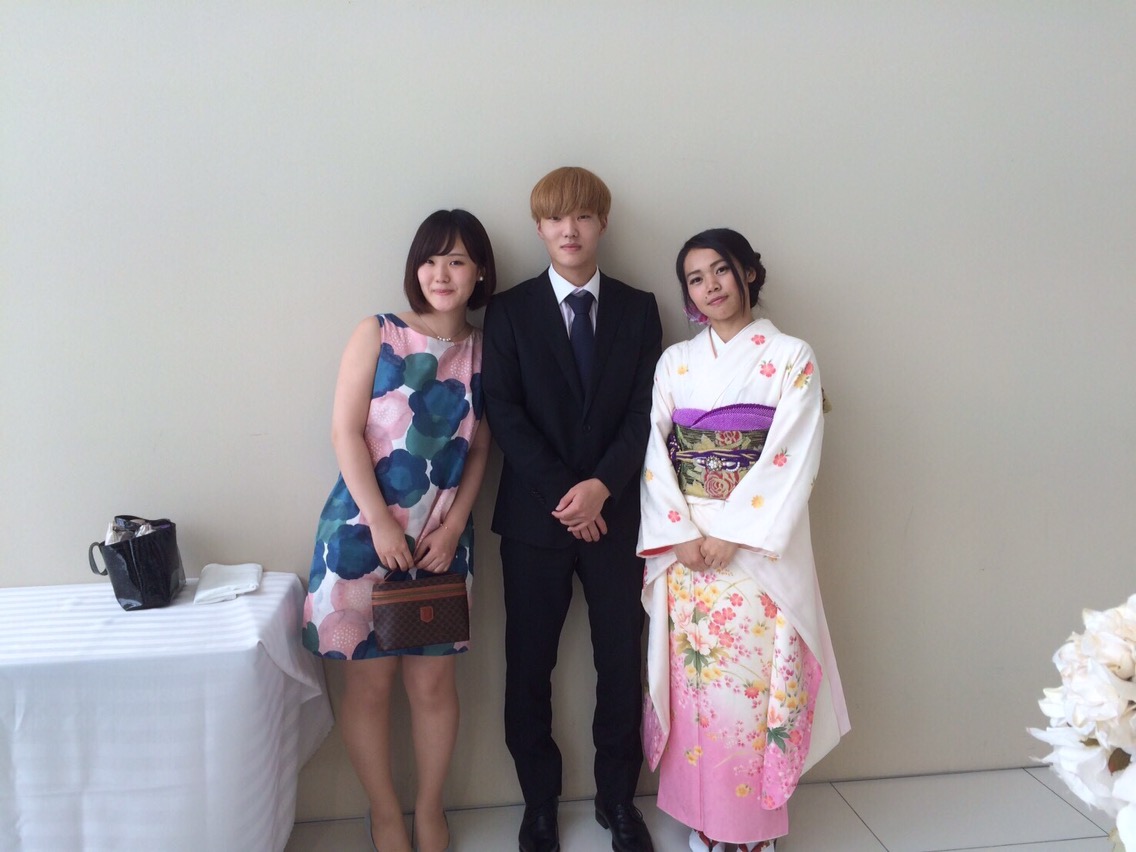 I and Momo chan are the same age. She is my cousin. We used to hangout together when we were young .
And he is Jho kun, her younger brother. He is good at baseball.
I didn't take photos at all in the wedding, but Momo chan gave me many great photos she took.
My sister said no problem, so I can show them you guys on this blog.
My sister seemed to be really happy. Her husband looked kind. I heard that he is 24years older than her. I also like older man. After all, I and she are sisters.
It was great time. Congratulations Hitomi. She was really beautiful .
And I could enjoy having many delicious foods as cheat day.♪♪ I ate cakes and bread for the first time in a while. Pizza I made yesterday,too.
I have to go back Tokyo tomorrow.
I'll be busy again.
Many people said that I am cute when I was wearing kimono.
However, I prefer this fashion…… lol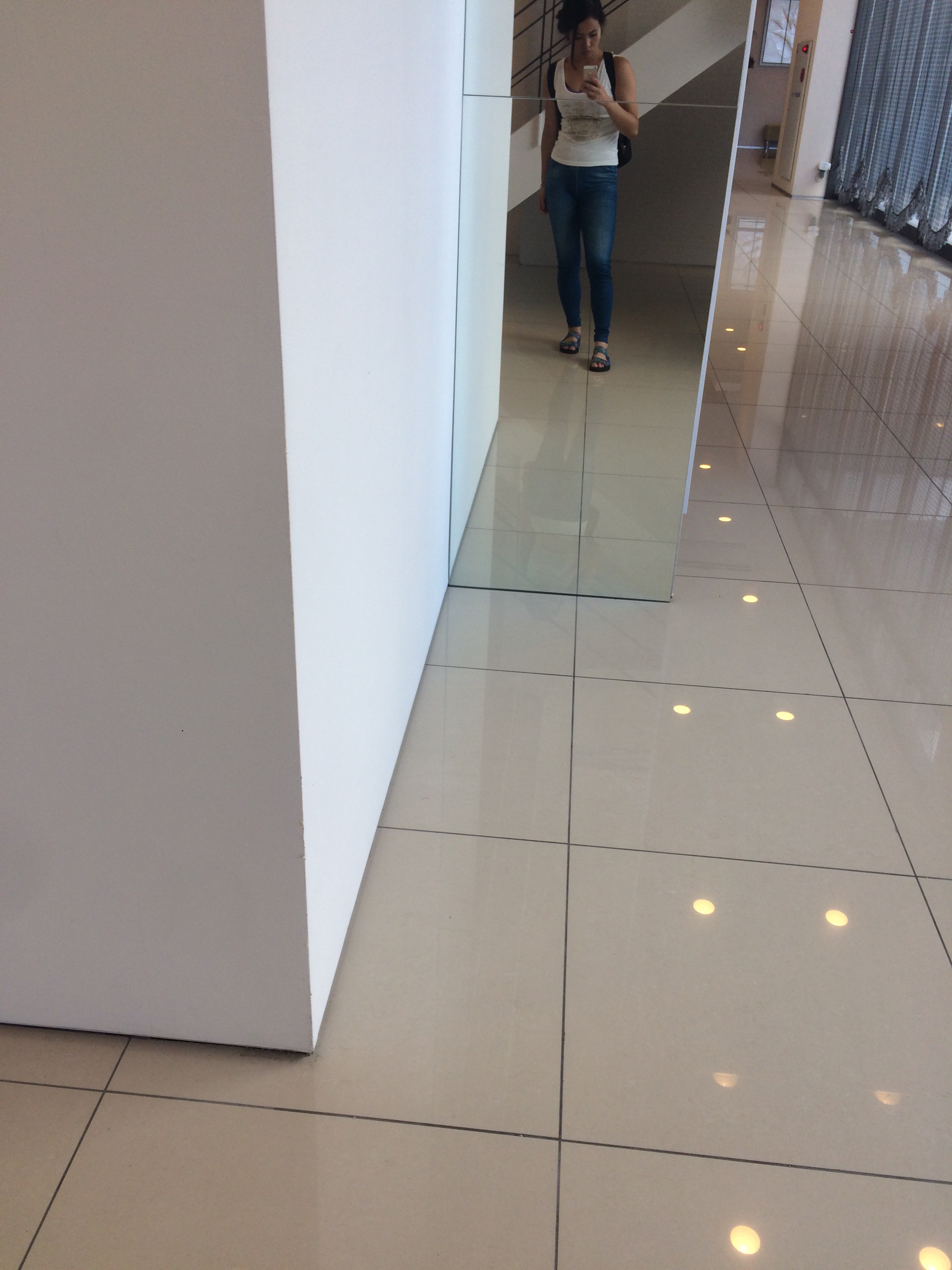 Juna.