Hey guys! I am a bass guitar player Juna Serita!
I cooked for lunch today. Soft chicken bone was sold cheeper at a super market .
So I stir fried the soft chicken bone and bean sprout with salt and pepper .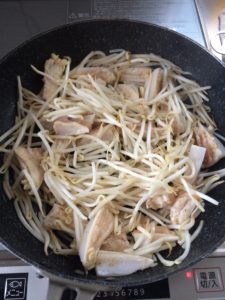 Just that!
DONE!!!
I ate broccoli, cabbage ,boiled beans , green beans,kimchi, boiled egg, too.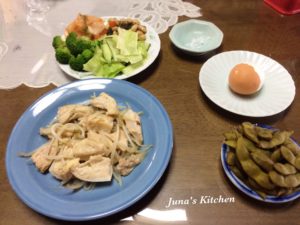 My mother said she didn't know that soft chicken bone is foods.
I love it because it has much protein . However it doesn't have carbs at all. It's great for dieting and muscle .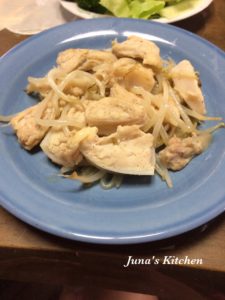 She seemed to be satisfied . I was happy.
And at the night, I went to eat out yakitori restaurant with my elder sister near my parent's house.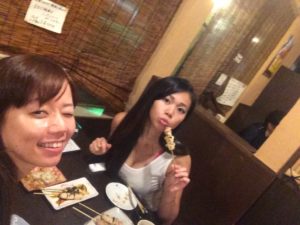 We enjoyed eating many delicious foods!
Gizzard, tomato, a variety of green pepper, chicken and leek(green onion), and more!!
Do I look like her?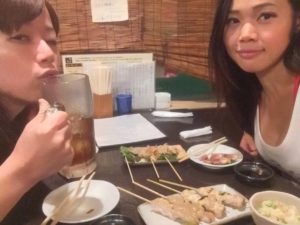 I don't think so.  Our character is also very different. She has many things I don't have. Good woman.
---
Juna.
---