Hey guys!! I am a bass guitar player Juna Serita!!
I made my lunch box from 5:00 A.M.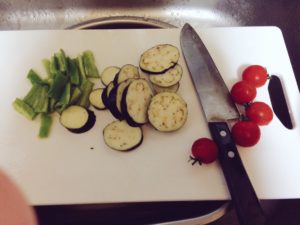 first,cut the vegetables .
stir fry chicken and vegetables with salt& pepper , soy sauce , raw ginger .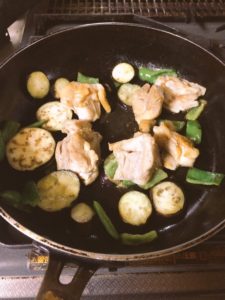 put them and some leftover in the refrigerator in box  .
DONE!!!!!!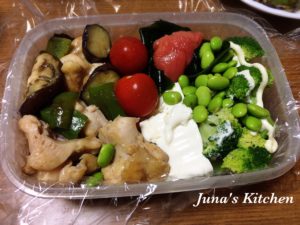 Today's my lunch box.
Stir fried chicken and vegetables, tomato, broccoli sprouts,  tofu, green soybeans ,wakamea kind of seaweed,spicy seasoned cod roe(it's called karashi-mentaiko in Japanese ).
I had a rehearsal of Rie a.k.a. Suzaku today for the 13th August.
I used ESP bottom line bass guitar last Rie's gig, but I am going to use Fender jazz bass next gig. This is my main gear.
It was really fun rehearsal. I'm looking forward to the gig!!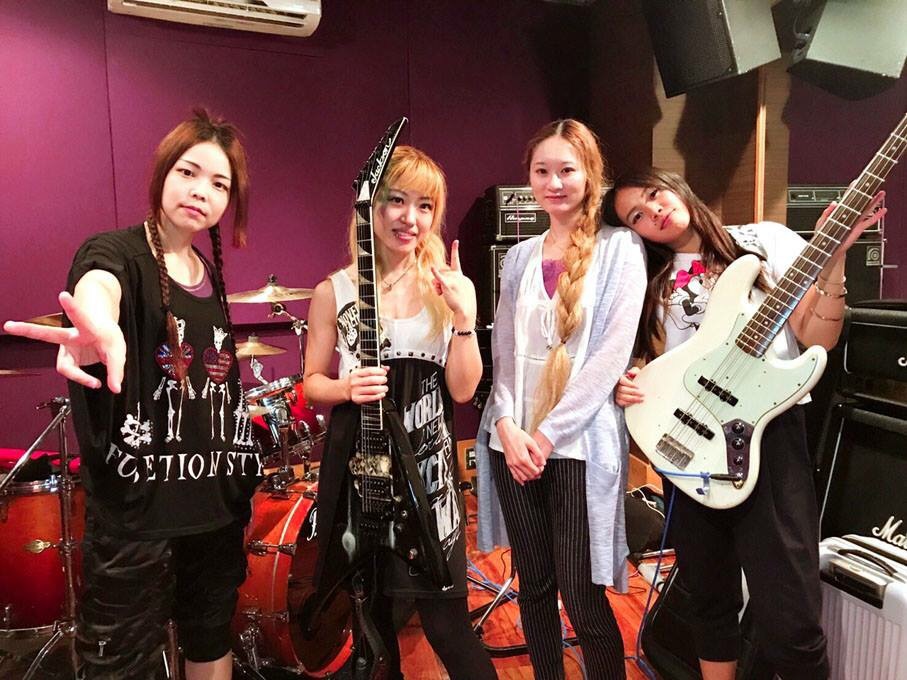 ☆information☆
Rie a.k.a. Suzaku Instrumental Summit Vol.12 Ladies Night
●2017.8.13(Sun) @Okachimachi Jam Session
Member:  Rie a.k.a. Suzaku(G)/ViVi(Dr)/Juna Serita(B)/Kurumi Fujioka(Kb)
■Open 18:30 Start 19:10
Tel.03-6806-0332 http://jamsession.jp/
Rie's songs are so beautiful,dramatic, i love it.
she is great guitar player and great composer.!
However, those are really difficult and need a lot of technique…. lol
I'll do my best.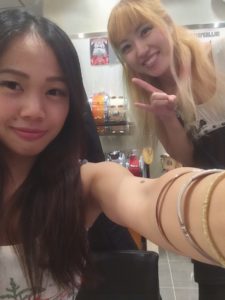 Rie is always photobombing .lol
---
Juna.
---