Hey guys! I'm a bass guitar player Juna Serita!!
Finally, my new web site was completed!!
I made it myself.(°▽°)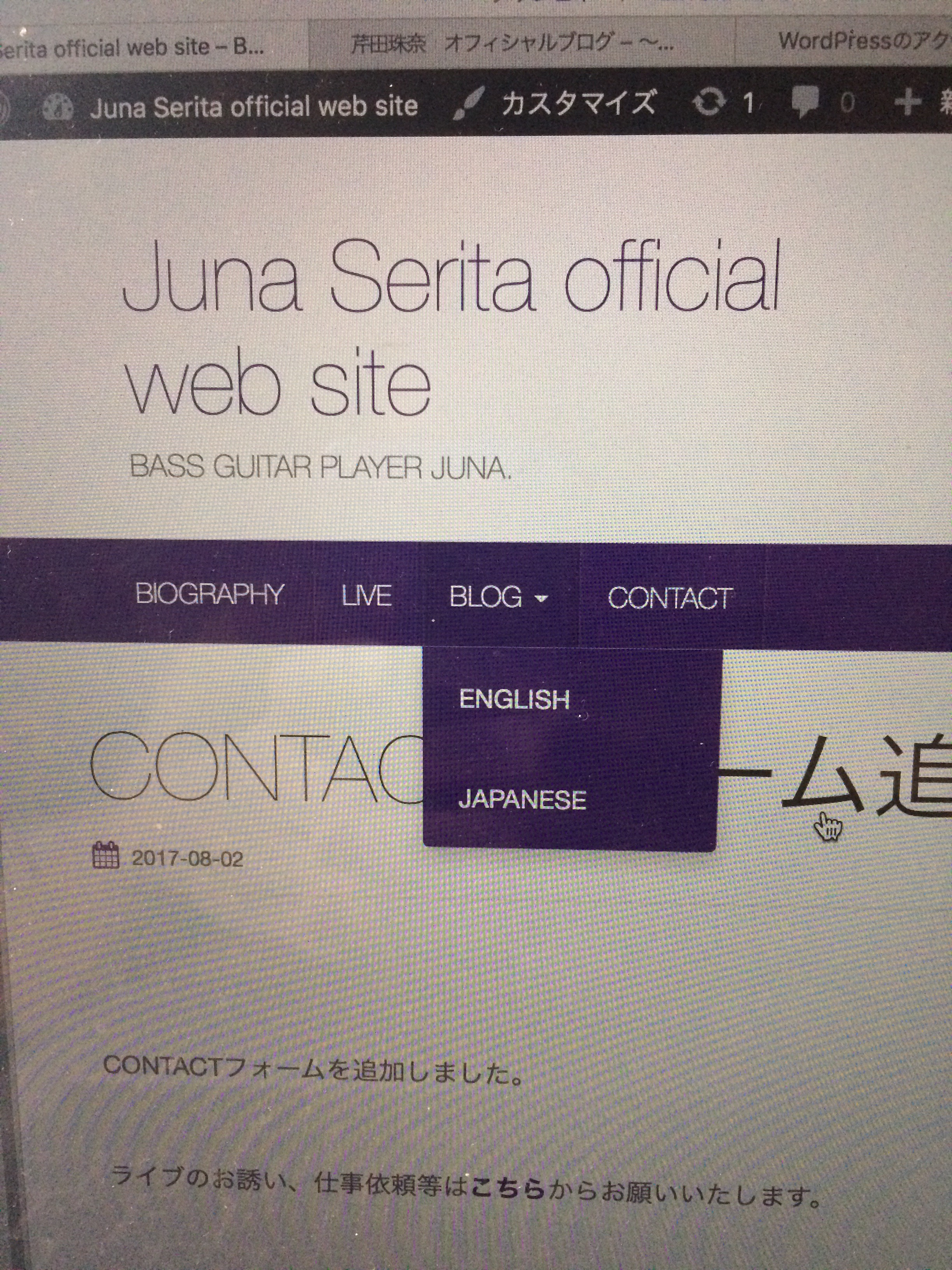 Frankly speaking, I wanted to choose this thema on WordPress.
But it was a little difficult to handle for me….(;ω;)
So I changed the thema.
Now this.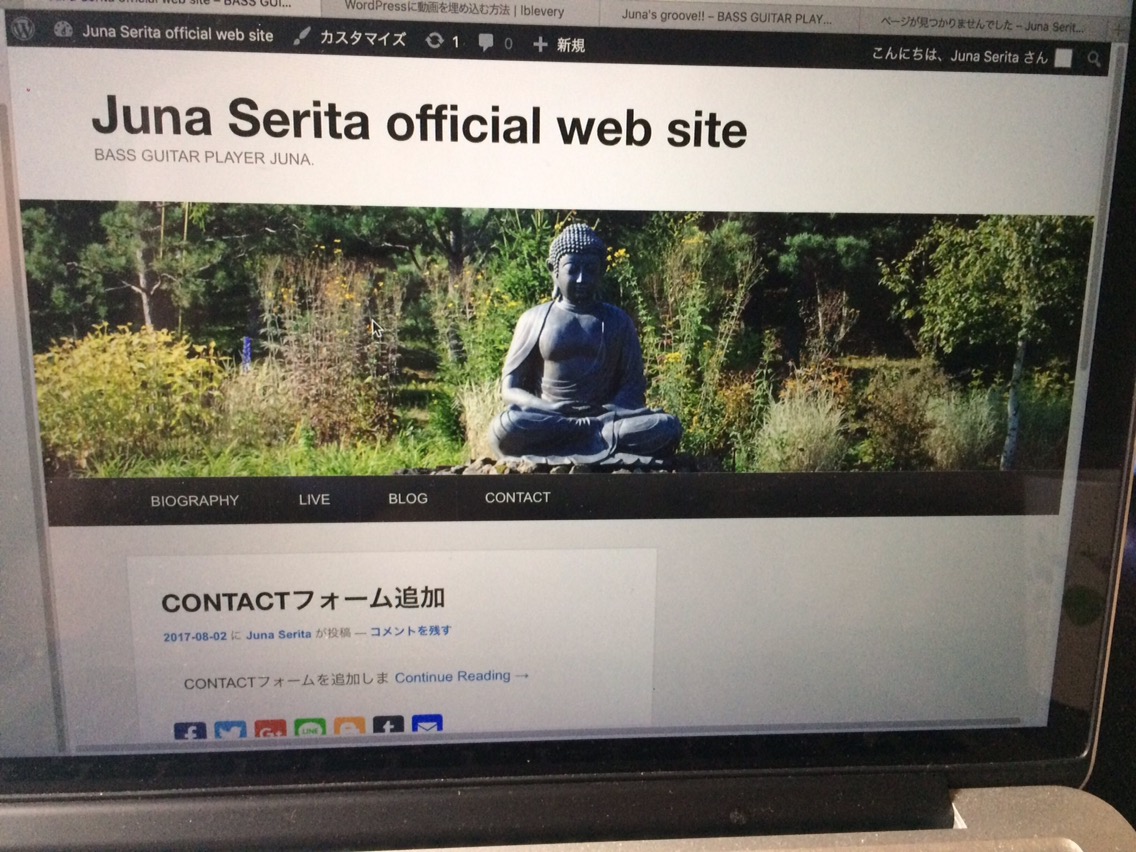 Lol
It's not cooler than last the theme , but I kind of like it . No problem!
Anyway, I am going to write my event schedule here in future.
Please check it out if you're interested in me. (*´꒳`*)
☆ Juna Serita official web site ☆
By the way, I'm gonna study abroad in the Philippines from 17th September to 10th December.
Finally I told my grandmother to go to the Philippines for 3months today. I live with my grandmother since one year ago.
Actually I didn't tell her when I went to foreign countries before. I just said " I'll back after a week " when I left home. She heard that I wasn't in Japan from someone and she was angry after I back to home.
I just didn't want her to worry, that's why I didn't tell her about it. However, she wasn't surprised at all when I told her for going to the Philippines .
Maybe she realized that already..
I think she likes me much. We don't talk so often, but probably she always look at me well.
Of course I like her so much, too.
Juna.