Hey guys ! I'm a bass guitar player Juna Serita!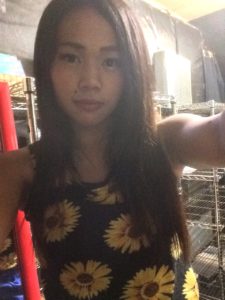 I feel good today but I have diarrhea without stomach ache .
Losing weight is good, but losing the protein I had is bad!!! I don't wanna lose my muscle mass.
I went to a lesson of English conversation in the evening.
There were 3 students including me in the class.
Other students had better English skills than me.
It's important to compared with previous myself but it's also important to compared with someone.
I need to study English more seriously…
By the way, I have a gig tomorrow with some nice guitar players at Oto yokocho in Ueno, Tokyo.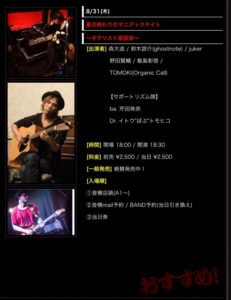 It's not a band, don't have rehearsal . So probably it'll be kind of jam session.
I'm looking forward to the gig because I'll perform some guitar players I've never met.
See you tomorrow.
I think about tomorrow's costume.♪♪
Juna.