---
Juna Serita  singer song writer , bass guitar player , multi instrumental  player and so on…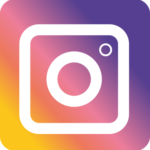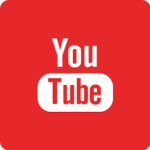 Juna was born and raised  in Ishikawa , Japan. Started playing the bass guitar  at 17 years old and got  some prizes on band contests  with her own band at 18 years old.  Joined  Showa University of music  with  scholarship and studied under a bassist Tetsuo Sakurai (ex CASIOPEA) . Performed at a music festival in Daegu, Korea at 19 years old and started her professional career.
2014
・released single 「桜道」
2016
・selected No.1  female bassist for the next generation  by web rock magazine BEEAST
2017
・performed at NAMM show 2017 at VEMURAM booth with Matt Schofield , Tomo Fujita , Kirk Fletcher, Josh Smith
2018
・Performed at NAMM show 2018 at D' Angelico Guitar stage with Matt Schofield , Tomo Fujita, Jordan Jhon, Davide Pannozzo
・Performed for a TV commercial message of SONY product
2019
・released  EP「The Princess of Funk」
・becoming an endorser of Sadowsky bass "SLAP MASTER"
2020
・Juna Serita MV "The Princess of  Funk" is selected as No.1  of most-watched-bass-video on online magazine for bass players "No Treble "(2020 January)
・appeared on KPFK radio Pocho Hour of Power (Los Angels ),  Hey boy! (from EP The Princess of Funk)is played  on CFMU radio Out of the Bassment (Canada)
・French web magazine "TOP" introduced Juna as "BLACK JAPAN BASS"  through 4 pages
・ single「KAFUNSHO」is released on March 31st. All instruments is played by Juna . Music video is shot / edited  by Juna .
・EP 「Funk you !」 is released on June 11th